Final Fantasy X 11" Doll Collection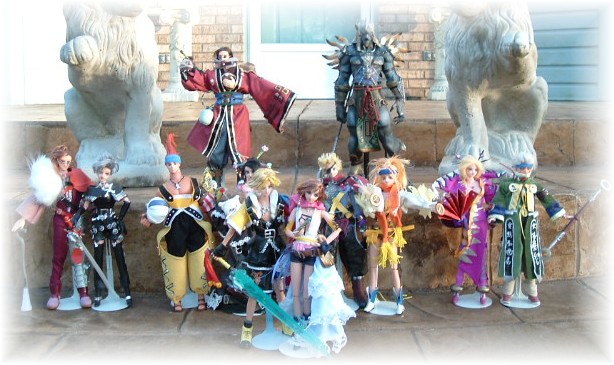 ~~~~~~~~~
Here you can purchase CUSTOM Handmade 11" Anime Dolls of the entire main cast of Final Fantasy X and X-2!!
Each doll is painstakingly detailed, using the highest quality anime doll bodies and heads from VOLKS of Japan and feature individually handpainted unique faces, clothing and beautiful hair! Each doll comes in a clear decorated box and includes a metal enameled deluxe collector's doll stand!!!
If you would like additional outfit(s) for your FFX doll, please inquire! We can also make any outfit you'd like your doll to wear!!
~~~~~~~~~~~~~~~~
Please click on the icons below to view the various Final Fantasy X dolls available for purchase:
Tidus & Yuna
Gippal & Rikku
Nooj & Paine
Wakka & Lulu
Baralai & LeBlanc
Auron
Kimahri
Brother
Shuyin
~~~~~~~~~~~~~~~~~~~~~~~~~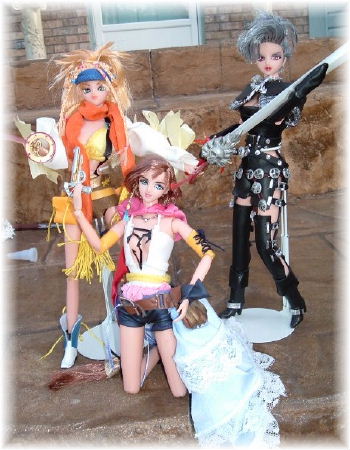 Y*R*P!
&
The Crimson Squad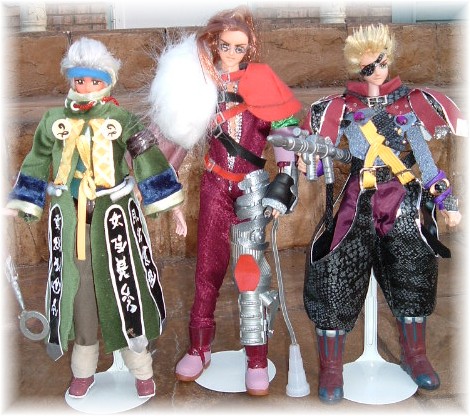 ~~~~~~~~~~~~~~~~~~~~~~~~~