Marvel Universe UFOs!!
Spiderman 7" UFO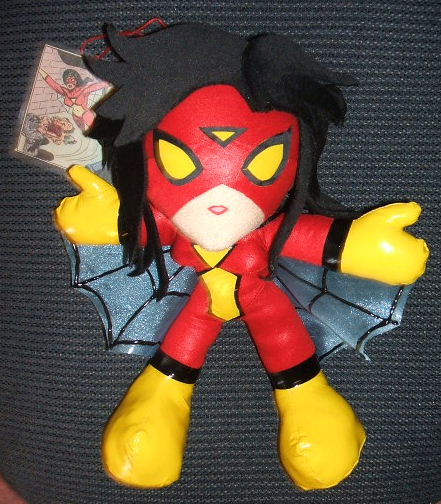 Spiderwoman 7" UFO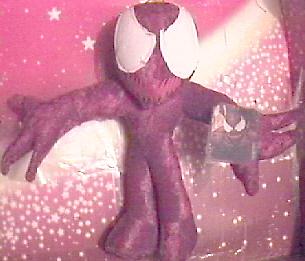 Carnage 7" UFO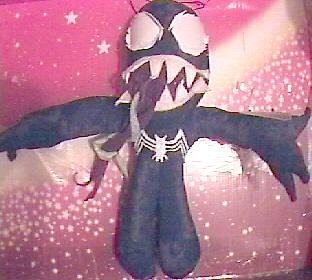 Venom 7" UFO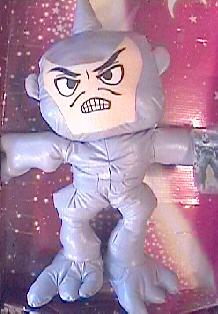 Rhino 7" UFO ($25 extra for this item)
Scorpion 7" UFO (Additional $10 for this item)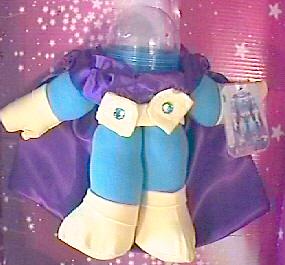 Mysterio 7" UFO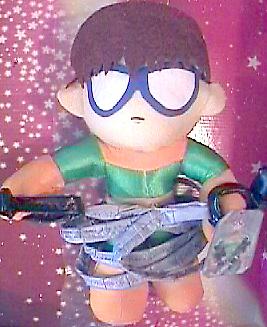 Dr. Octopus 7" UFO
You may also place orders for Spiderman/Marvel character plushies not shown above, or different sizes of any of the characters above. Please specify in your order form what size doll you are ordering. Thank you!
Prices:

Regular Human type 7-10" Size UFO Plush: $45.00
Regular Human 12-15" UFO Plush: $90.00
Reg.Human 2' UFO Plush: $150.00 (with wired individual fingers add $75.00 more)
Reg. Human 3' UFO Plush: $300.00 (with wired individual fingers add $75.00 more)
Reg. Human 4' UFO Plush: $400.00 (with wired individual fingers add $75.00 more)
Regular Human 4" Small UFO Plush $30.00 (with keychain $35.00)
Regular 5' - 5' 4" Large Unstuffed UFO Plush: $500.00 +
(Plus additional $400.00 to be stuffed, wired, & clothed, with Internal poseable skeleton)
Animal/Machine/Creature UFO 7-9" Plush: $65.00 + Up
Animal/Machine/Creature UFO 12-15" Plush: $125.00 + Up
Animal/Machine/Creature 2' UFO plush $225.00 + Up
Please click on Susan to return to the Main Menu