Custom Sailor Vesta Petite Soldier 5"
These accurate HANDMADE Original Sailor Vesta Petite Soldier Figure come "in box"--the BanDai 5" Petite Soldier Type in Pink and Black Boxes. She is meticulously detailed, with dark red hair, dark red uniform, white puffed sleeves, and boots!! Poses and arm styles may vary due to stock at hand.
1)Genuine BanDai 5" Petit Soldier in box $45.00 (CUSTOM MADE FIGURE from an official BanDai figure)
The BanDai version also includes a printed "mirror" card (laminated and carded)to match the other BanDai Petit figures in your set, and a clear base with the stars and waves on the name tag "Sailor Vesta".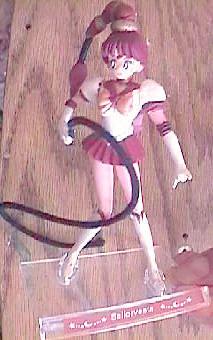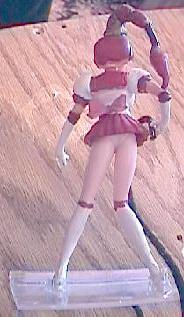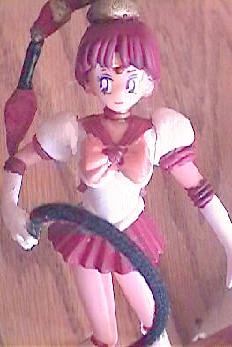 Others available upon request. Please just ask! We can make ANY character into a Petite Soldier, from virtually any Please click

on the icon of Susan to return to the Main Menu
This webpage was made by Kei-san. Thank you so much!!