Mac Campbell from 'Rose in Bloom' Portrait 11.5" Volks/Obitsu Japan Doll
This is a handsome, custom handmade Mac Campbell doll, hero character from the classic Louisa May Alcott book 'Rose in Bloom.'
He comes "in box" wearing a Victorian style fine suit made of navy blue suede and charcoal pants, white shirt with ruffled sleeve cuffs and ascot tie. He has glass blue eyes, with tiny real lashes and handpainted features. He wears a pair of tiny eyeglasses and comes with stand.
Price: $95.00 US dollars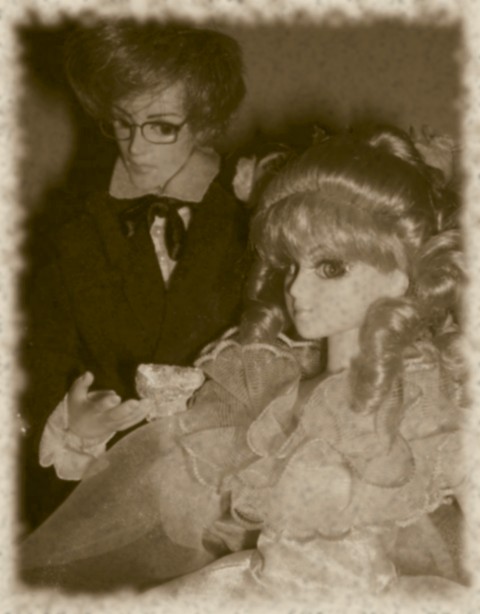 Rose 10" doll shown above is not included but sold separately. Others from the book are also available upon request. Please just ask! ^_^
Please click on the icon of Susan to return to the Main Menu