Miss Jane Bennet from 'Pride & Prejudice' Portrait 10.5" Obitsu/Volks Japan Doll
This is a beautiful, custom handmade Jane Bennet doll, sister of the heroine, Elizabeth, of the classic Jane Austen book 'Pride & Prejudice.' This doll is based on the 2005 movie version actress, Rosamund Pike.
She comes "in box" wearing a 1797 style ball gown that she wore during the Bingley ball. It's a white draping slight empire waist gown with open short sleeves, daring square shirred collar and a pale blue long satin sash. She has handpainted clear blue eyes and handpainted features. She wears white old fashioned style shoes, teardrop earrings, and her hair is done up in side front ringlets and a large bun in the back with a blue bead wreath band---very pretty and delicate look! She comes with deluxe stand.
Price: $115.00 US dollars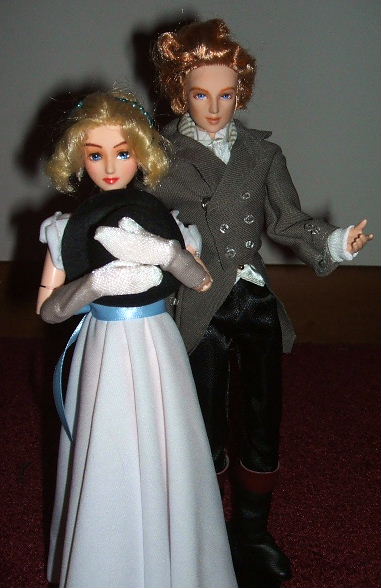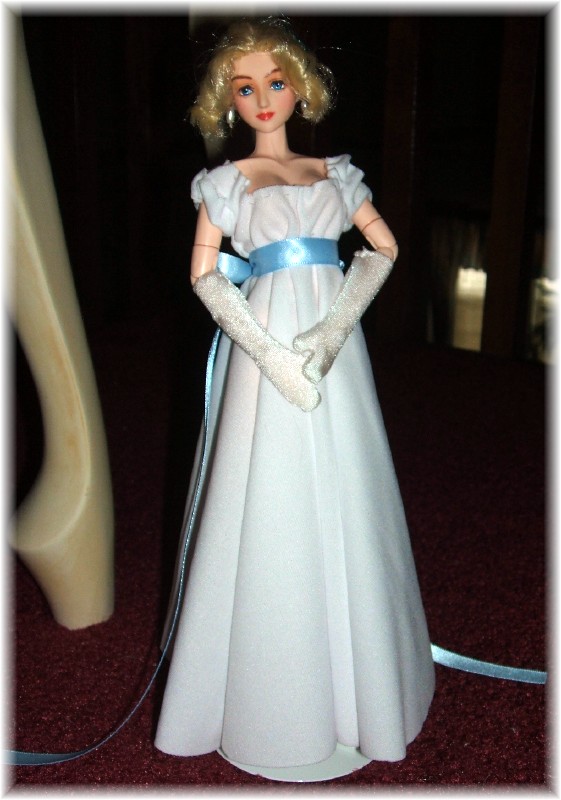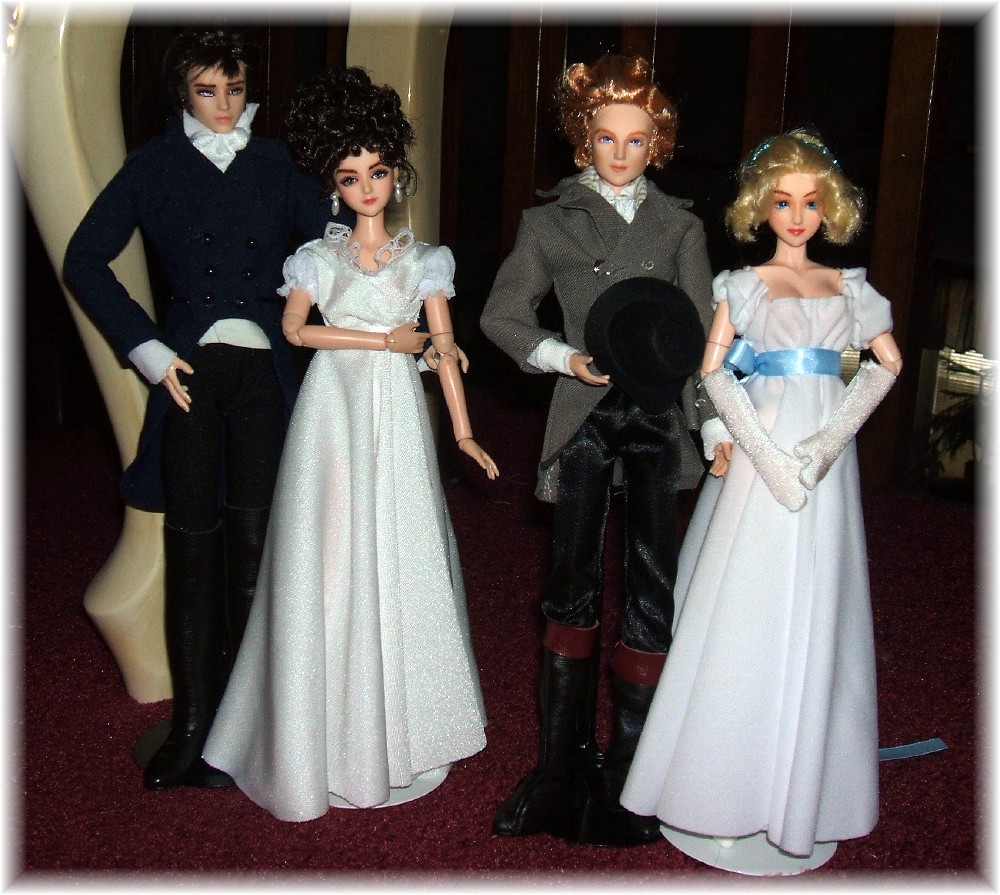 Mr. Darcy, Elixabeth, and Mr. Bingley 11-10" dolls shown above are not included but sold separately. Others from the book are also available upon request. Please just ask! ^_^
Please click on the icon of Susan to return to the Main Menu