Mr. Charles Bingley from 'Pride & Prejudice' Portrait 11.5" Obitsu/Volks Japan Doll
This is a dashing, custom handmade Charles Bingley doll, best friend of the hero, Mr. Darcy, of the classic Jane Austen book 'Pride & Prejudice.' This doll is based on the 2005 movie version actor, Simon Woods.
He comes "in box" wearing a 1797 style fine suit jacket of the era made of medium grey cloth and black satin pants, white shirt with long cuffs and ascot tie. He carries a black top hat. He has handpainted engaging icy blue eyes and handpainted features. He wears tall black pleather boots with crimson trim and comes with deluxe stand.
Price: $165.00 US dollars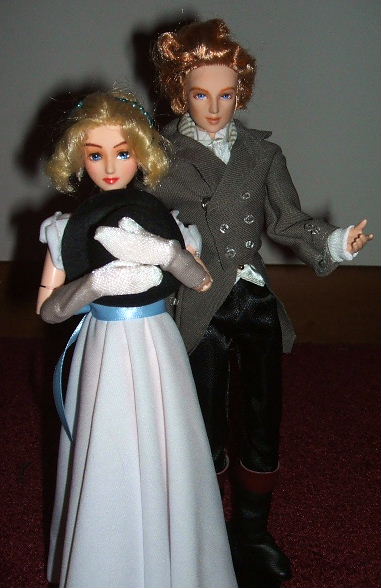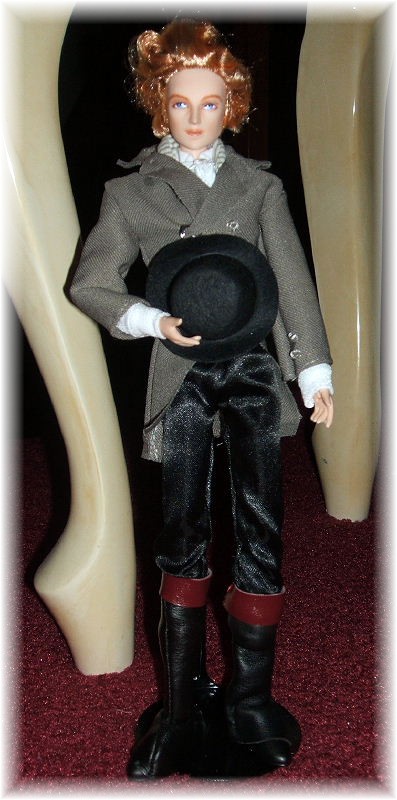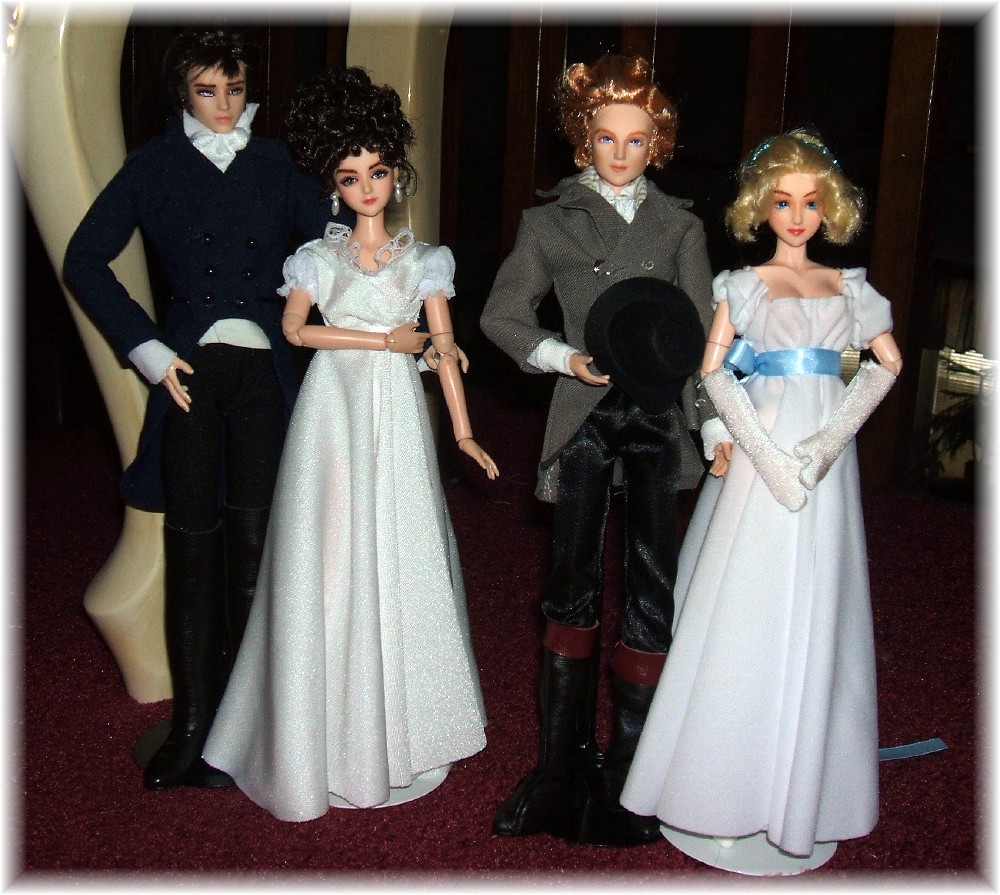 Mr. Darcy, Elixabeth, and Jane 11-10" dolls shown above are not included but sold separately. Others from the book are also available upon request. Please just ask! ^_^
Please click on the icon of Susan to return to the Main Menu