Prince Phillip18" Custom LE Style Doll
This CUSTOMIZED LE Prince Phillip is wearing his 14th Century tunic with fancy embroidery, puffed sleeves, and a velvet cape! Around his waist and hips is an embroidered brown faux leather belt with embroidery! He carries the Sword of Courage and Shield of Truth!! His head is customized and has been painstakingly hand painted with artist grade acrylics, varnishes, blushes and sealants! He even has striking real eyelashes and extra glossy, realistic looking eyes. His hair is a soft auburn brown with a thick front curl----making him tall, dark and handsome! His body is poseable and jointed at the neck, elbows, wrists, knees and ankles. He comes in a gorgeous customized LE style collector/display box just for him! Comes in box.
PRICE: $189.95 US - Limited Time CLEARANCE SALE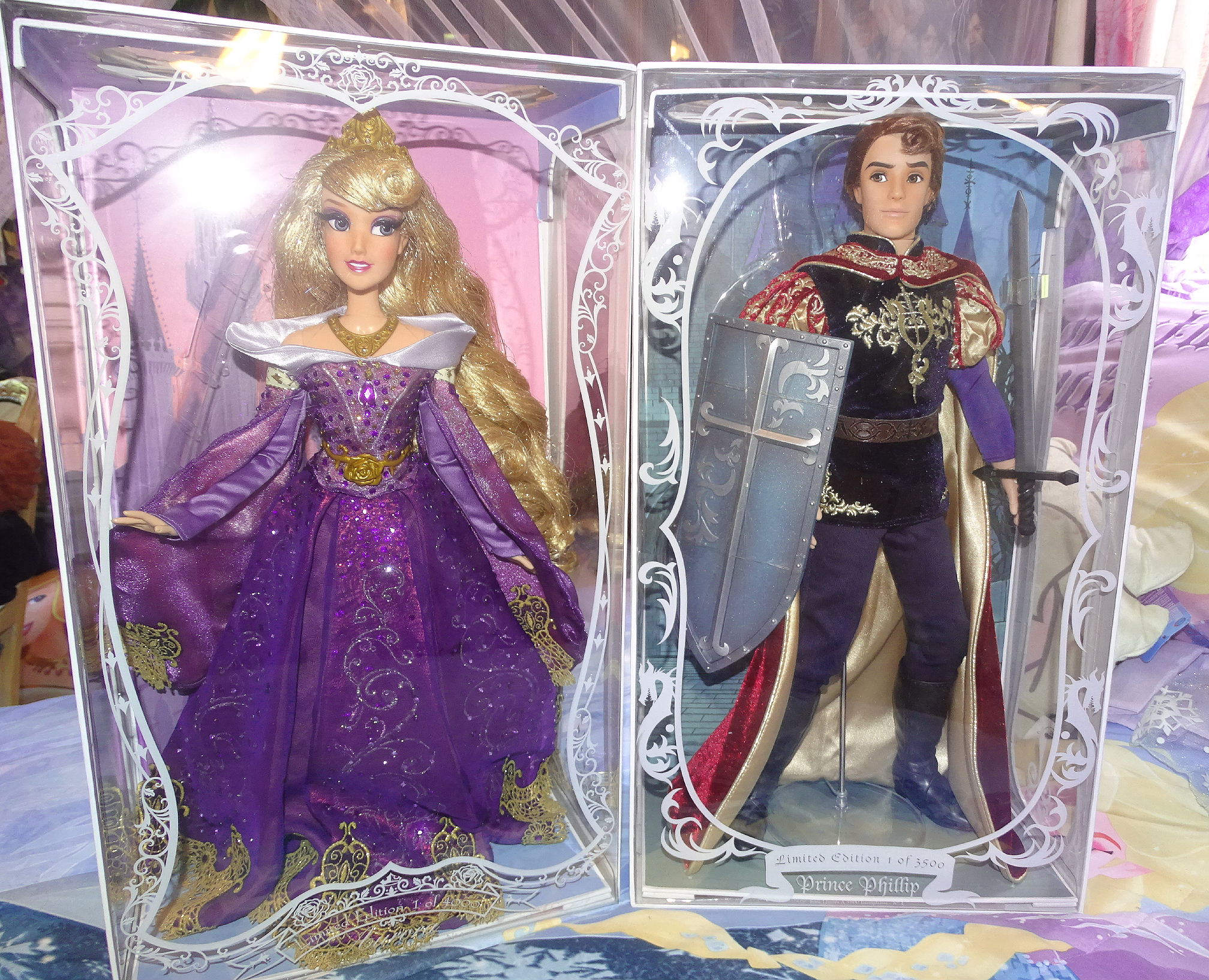 Aurora 16" LE Custom Doll Not included.
Please click on the icon of Susan to return to the Main Menu