---
Van Fanel Movie Costume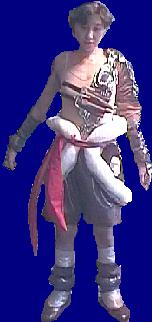 ---
---
Movie Version Van Fanel Costume
Regular Adult Sizes:
Includes:
Brown baggy shorts
Red long sash/belt
White fur puffed trimmed tan loincloth with dark brown spots and circles sewn on
Ornate silver vinyl multi-padded and layered "arm" with brown vinyl inside and wrist bands attached, exacting to detail, with silver/white buttons on each layer of armor, and with silver shoulder armor, coming down to attached circular chest armor, with brown knife sheaths and 2 knife cosplay accessories included. Silver waist belt with quilted trim and "armor" style bands.
Brown vinyl/pleather "fingerless gloves", with tufted wrist armor, goes up to elbow with flare, with a silver/crystal faux jewel on each of the knuckles (8 jewels in total)
*White brown and tan real boots, with puffed and quilted "armor" around ankles
~~~~~~~~~~~~~~~~~~~~
*Flesh colored shirt is optional/available for additional $20
~~~~~~~~~~~~~~~~~~~~~~~~~~~~~~~~~~~~
Black short, spiky wig available (not shown) for additional $45.00
---
Click on Susan to Return to the Main Menu.