Rabi~en~Rose Version 1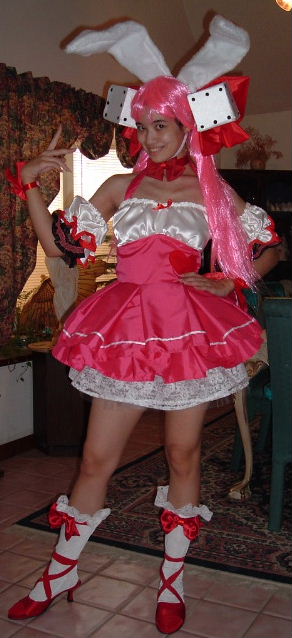 Please click on the thumbnail to view full size.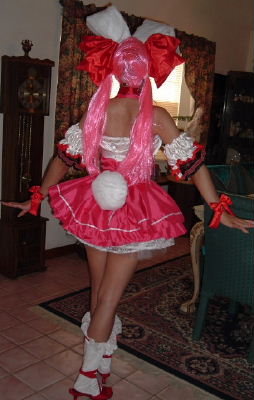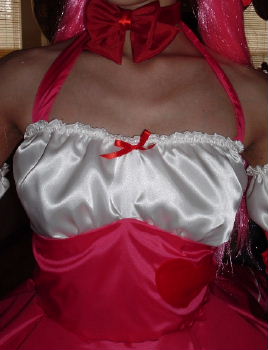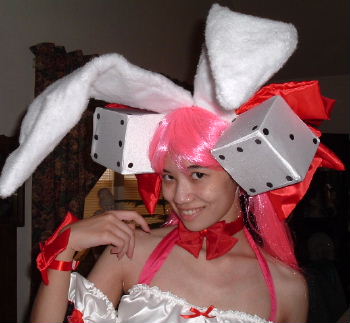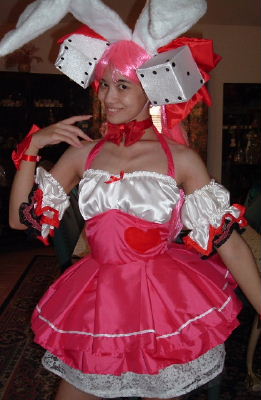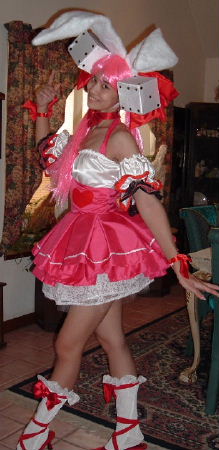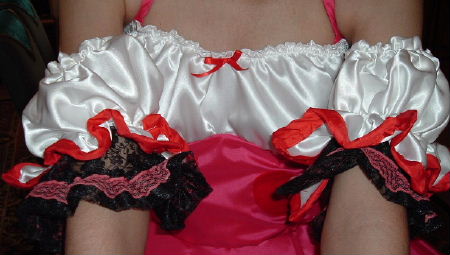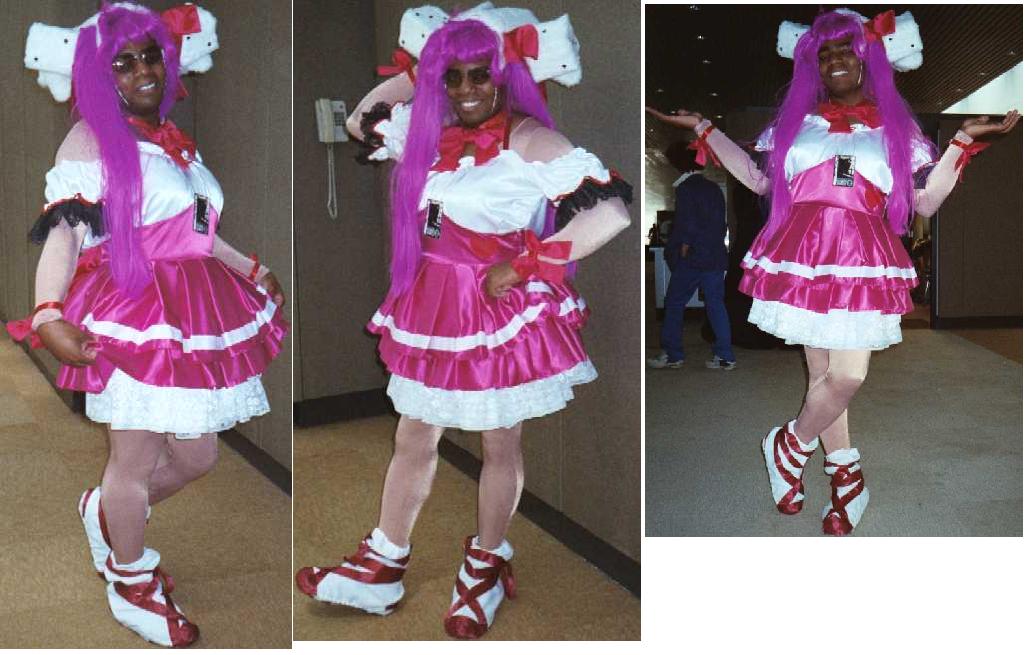 Techno-san as Rabi~en~Rose!! Sugoi yo ne?!!!
Rabi~en~Rose Vers 1 Costume
Regular Adult Sizes:
~~~~~~~~~~~
Includes:
Fuschia/white and red short minidress with rolled pleated dual skirts, the top layer with a thick white ribbon all around. A large heart is on the left side bodice and red satin ribbon trim around the puffed satin white sleeves with black lace around the edging. A large white stuffed FUR bunny tail at the back.
White lace petticoats, 4-6 layers, very full and puffy
Red bow ribbons for wrist
Red bow choker
White fur rabbit ears headband, hanging down with HUGE white dice on each ear and a large red bow ribbon
White ankle socks with white lace at tops
*Red pumps with red satin ribbon criss-cross straps (only if ordering full costume with shoes)
~~~~~~~~~~~~~~~~~~~~~~~~~~~~~~~~~

Hot pink pigtailed wig available for additional $115.00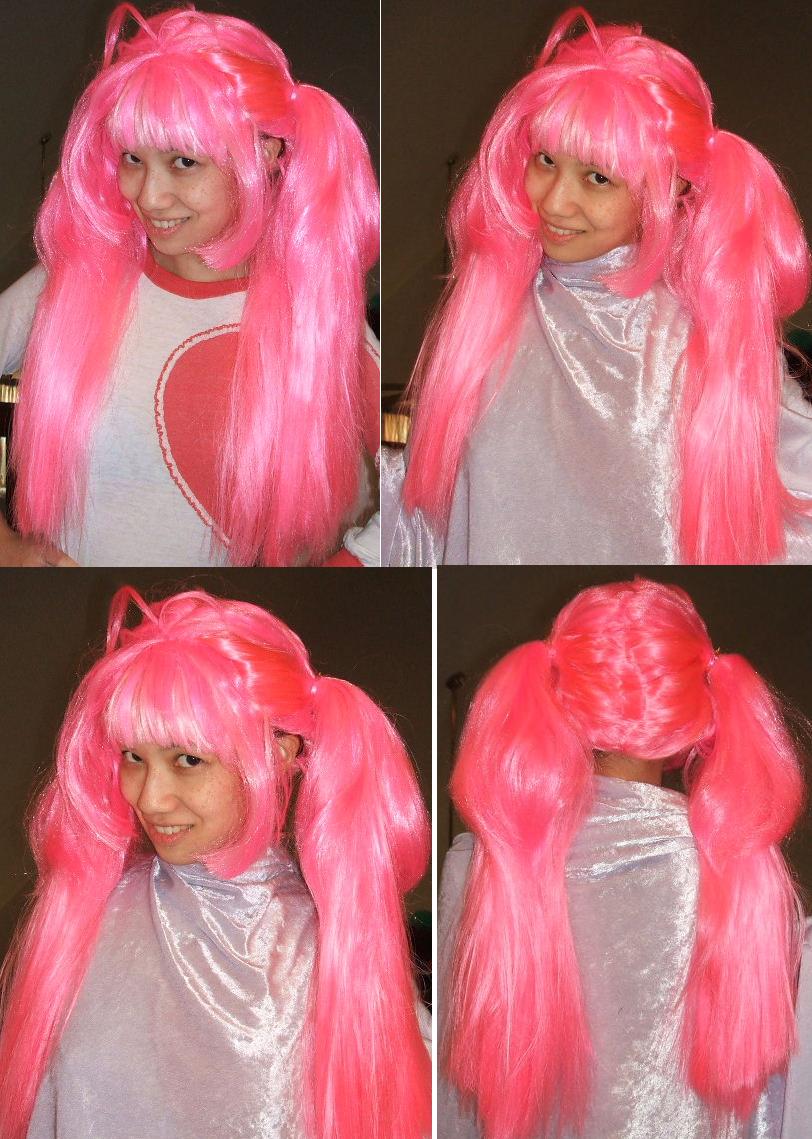 ~~~~~~~~~~~~~~~~~~~~~~~~~~~~~~~

***This webpage was created by Stacy H. Doumo arigatou!!!!*****