C.C. Butterfly Costume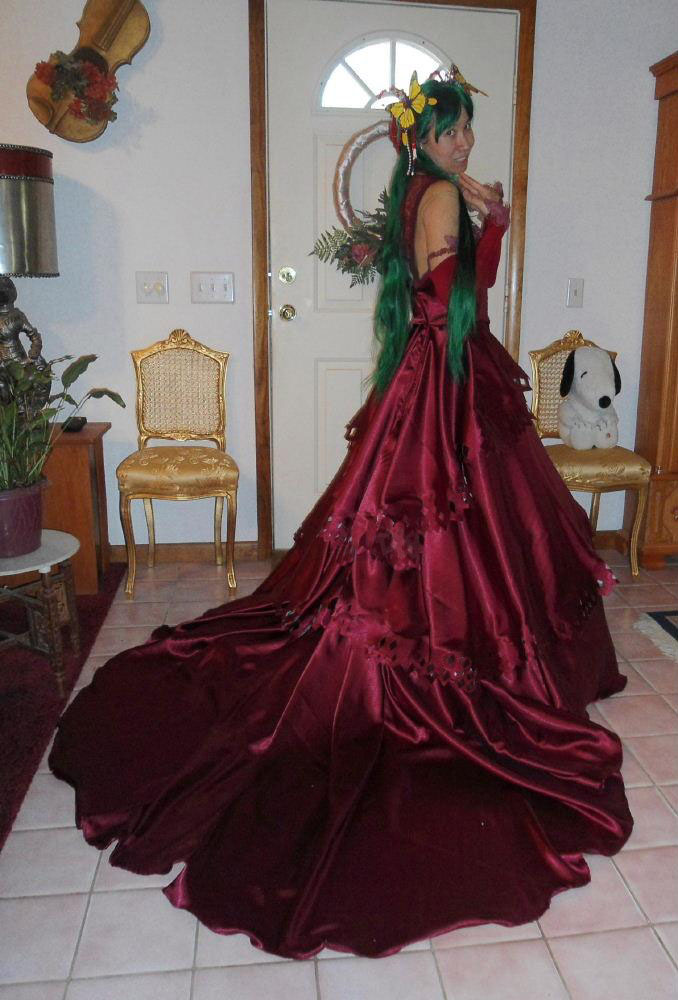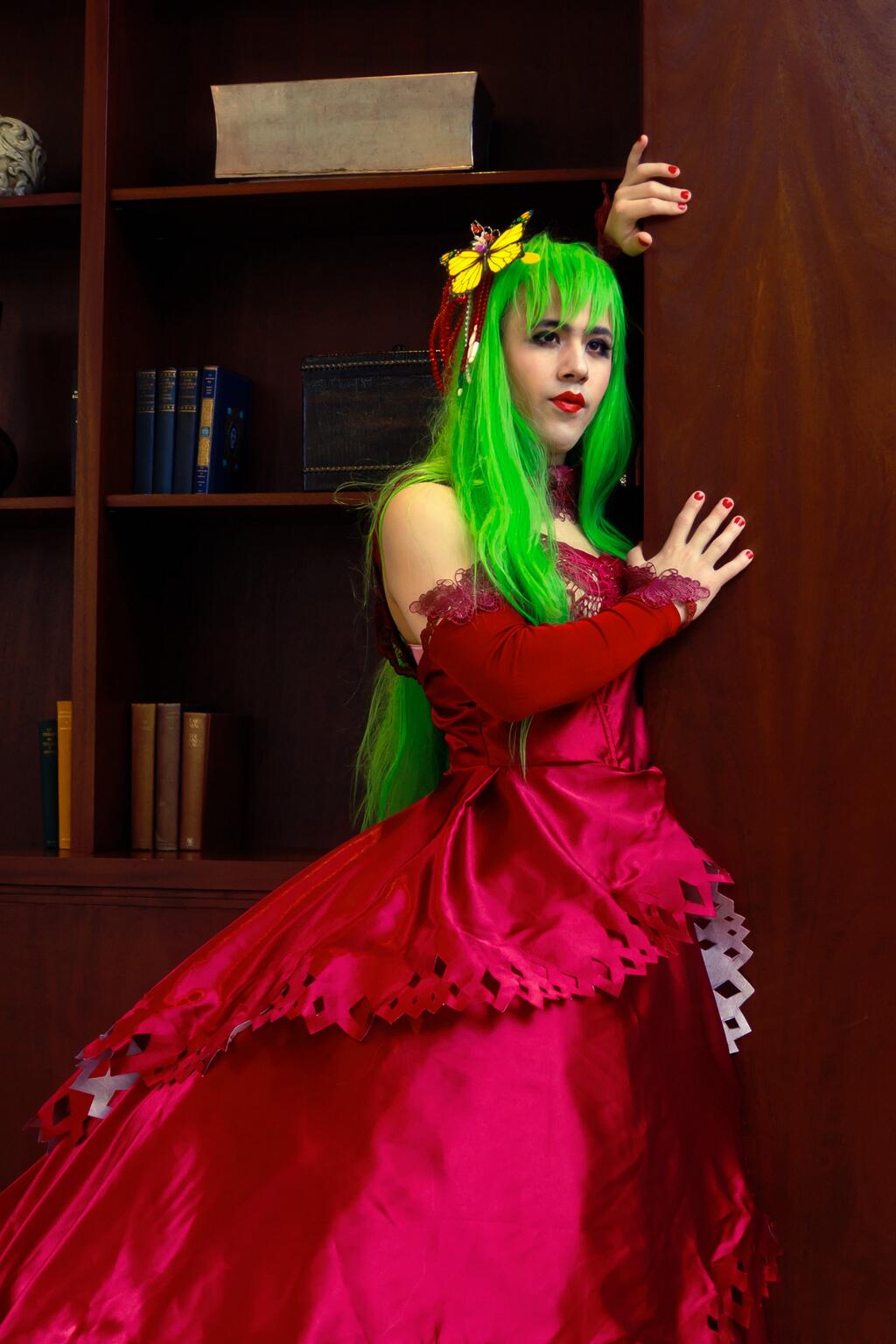 Thanks for the awesome photo, David-san! (Courtesy of David L. and Hendrickson) Doumo arigatou!!!!
C.C. Butterfly Costume
Regular Adult Sizes:
Includes:
Wine satin ballgown, with embroidered lace spaghetti strap sleeves, with lacy butterfly front bodice and triple layered skirts with 'triangle' lace patterns at the hems, and full 6 foot train
Wine bead choker with wine lace butterfly at left side
Wine glovelets with lace butterflies at upper arm and at wrists (2)
Red beaded full headdress with 2 yellow butterflies and beads on each side with combs
White train hoopskirt petticoat
Crescent moon earrings with dangling pearl beads (2)
*shoes
~~~~~~~~~~~~~~~~~~~~
Lime Green long wig with bangs available for additional $55.00
---
Click on Susan to Return to the Main Menu.