Vivian Wong 11" Volks/Obitsu Japan Doll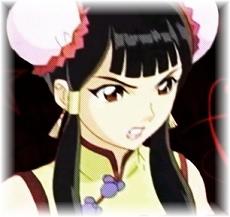 Vivian Wong 11" Volks/Obitsu Japan Doll!!! Vivian is a model turned Kung-fu martial artist, turned duelist but she never states that she's also a man hungry, stubborn attention getter!! Who else could match this fiery lady in her endeavors other than the suave Duke Devlin?! They're made for each other!
The doll comes "in box" (though box may vary) with her Mandarin style mini dress of palest greenish yellow, trimmed with maroon all around, purple ties and "beads" at collar/chest. Lavender and plum beads and tassels hang at her sides, while she wears yellow panties, blue and pink bracelets, pink and red bun covers and carries a yellow/white and plum plumed fan! Her feet are covered with Chinese slippers in dark pink with faux pearl beads on each! She has gold hair ties and maize dangling earrings, while her copper eyes are iridescent and passionate! Vivian sports a bun hair style in jet black silky locks!
Vivian's Stats:
Birthday: February 6
Height: 5' 7"
Weight: 112 lbs
Blood Type: B
Favorite Food: Egg Rolls
Least Favorite Food: Barbecue sauce
Ka: Orange Eyes, Green Dragon
Vivian is made using the 11" Obitsu Japan female body, and Volks of Japan SH-03 head!!
Price: $85.00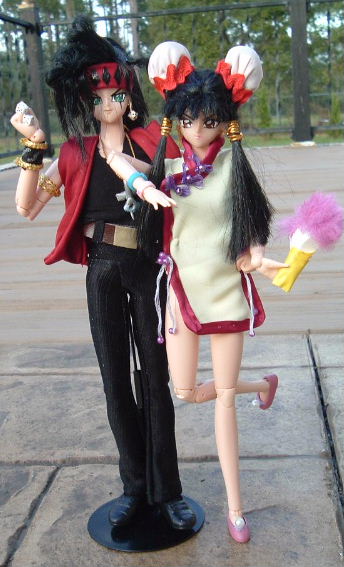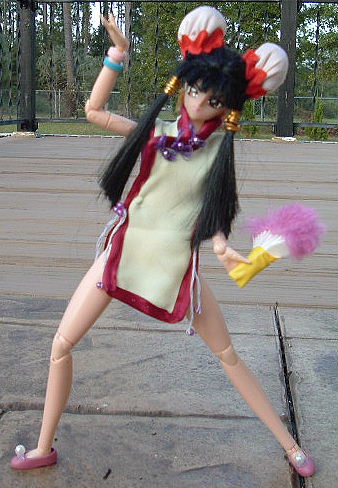 **Duke doll not included, but sold separately**
Please click on the icon of Susan to return to the Main Menu