Tristan Taylor 11" Volks/Obitsu Japan Doll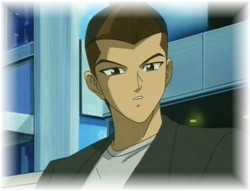 Tristan Taylor/Honda Hiroto11" Obitsu Japan Doll!!! Poor Tristan! He's such a nice guy, but he can be so dopey! He's head over heels in love with Miho, but the silly girl just strings him along! Will he ever truly be able to win her heart?
The Tristan doll comes "in box" (though box may vary) with his 3rd season outfit, which includes a white lycra t-shirt, a charcoal, fully lined jacket with lapels, denim jeans and brown dress shoes. Tristan certainly has...interesting...hair, which is two-toned brown and dark brown, set in a pointed out the front style!!
Tristan's Stats:
Birthday: April 19
Height: 5' 11"
Weight: 143 lbs
Blood Type: A
Favorite Food: Okonomiyaki
Least Favorite Food: Natto
Tristan is made using the 11" Obitsu Japan slender male body, and Volsk SH-16 Head! His eyes are an iridescent brown with copper highlights.
Price: $90.00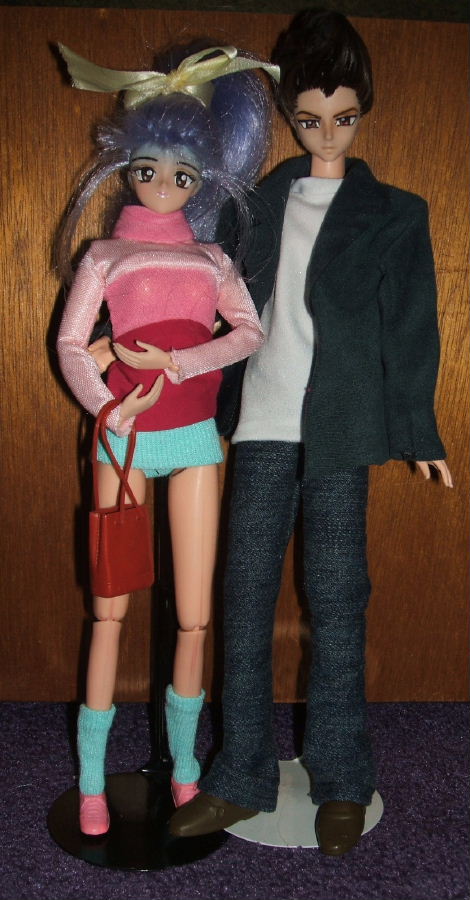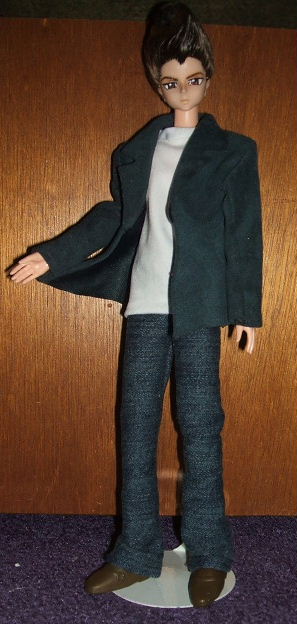 **Miho doll not included, but sold separately**
Please click on the icon of Susan to return to the Main Menu