Tea Gardner 11" Volks of Japan Doll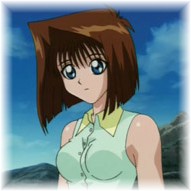 Tea Gardner/Anzu Mazaki 11" Volks of Japan Doll!!! She has always been Yugi's closest friend, but she also makes it well known that she wants them to be more than just 'friends', to which Yugi happily complies!
Tea's Stats:
Birthday: August 18
Height: 5' 4"
Weight: 108 lbs
Blood Type: O
Favorite Food: Ramen
Least Favorite Food: Yams
Ka: Aqua Eyes, Orange Dragon
Very accurate and detailed doll! Look at her pretty eyes! They're iridescent!!! The doll comes "in box" (though box may vary) with aqua sleeveless blouse, royal blue shorts, white belt with aqua round buckle, white thigh high stockings, 2 bangle bracelets and a pair of cerulean platform sandals!
Price: $70.00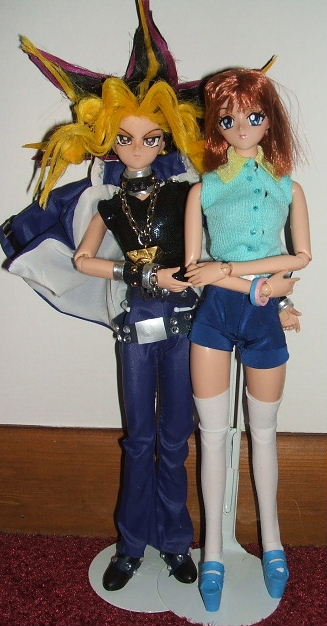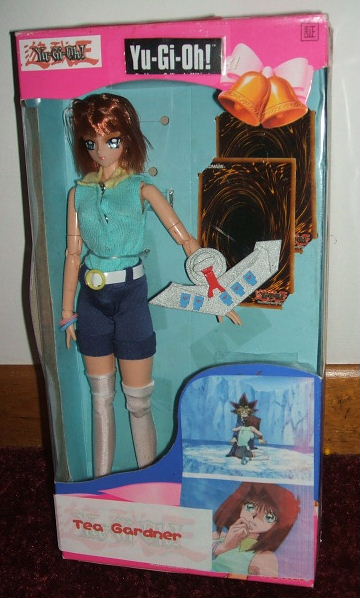 ~~~~~~~~~~~~~~~~~~~~~~~~~~~~~~~~~~~~~~~~~~~~~~~~~~~~~~
Duel Disk Accessory with 5 'Tea' Deck Miniature Cards available for additional $10 USD.
Please click on the icon of Susan to return to the Main Menu