Maximillion Pegasus 11.5" Volks of Japan Doll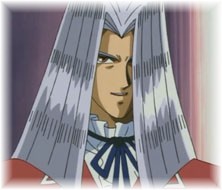 Maximillion 11.5" Volks of Japan Doll!!! Poor Pegasus! He only wanted to get back the woman he loved! It's actually quite touching to realize how devoted and loyal a man can be to his love! Plus, without his inventing Duel Monsters, the Pharaoh would never have found his peace! So it was all for the best anyway! ^.~
Maximillion's Stats:
Birthday: October 8
Height: 6' 1"
Weight: 143 lbs
Blood Type: A
Favorite Food: Wine & Gorgonzola Cheese
Least Favorite Food: Squid
The doll comes "in box" (though box may vary) with his red suit with white trim all around, pearl buttons, frilled sleeves, frilled collar with black slender ribbon tie, matching red pants (pleated down pant legs of course!) and white socks with white dress shoes! Pegasus is one fashionable man!! He comes with his Millennium Eye but if you'd prefer him without it, we can also leave it off. Pegasus is made using the deluxe11.5" Volks of Japan "Neo Goh Guy" body, which is slender but with just a bit of muscle in the arms and abs!!! His silver haired head is the lovely yet masculine NGG01 to complement his long face style!
Price: $105.00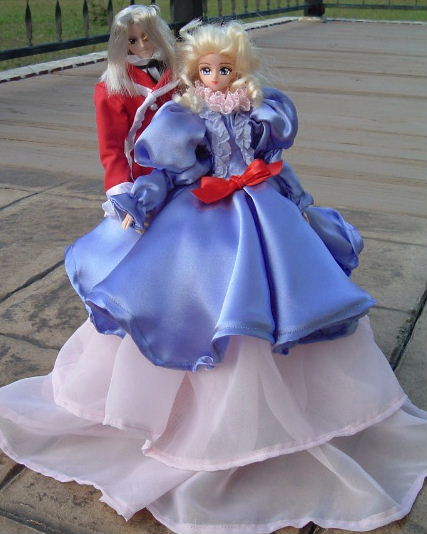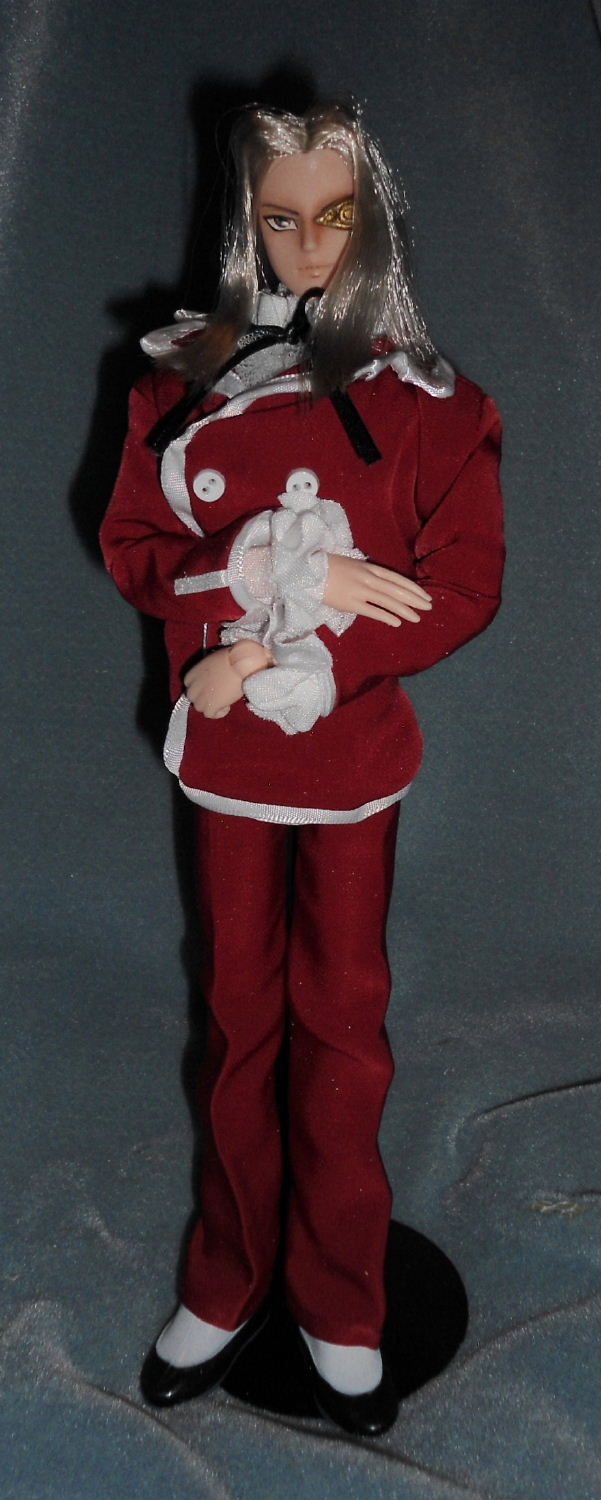 *****Cecelia Pegasus Doll NOT included, but sold Separately*****
PLEASE CLICK HERE TO VIEW Maximillion Pegasus VERSION 2 11.5" Volks of Japan Doll
Please click on the icon of Susan to return to the Main Menu