Miho Nosaka 11" Volks/Obitsu Japan Doll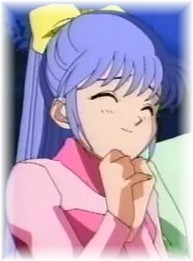 Miho Nosaka 11" Volks/Obitsu Japan Doll!!! She's the cute but ditzy friend during the first series and the girl who Tristan is in love with! She's shallow and silly, but in the end, she comes through for the gang during an important fight!
The Miho doll comes "in box" (though box may vary) with her pale blue ponytailed hair tied with a yellow ribbon, a pale aqua miniskirt and matching socks, and a pink, dark pink and red sweater! She wears pink sneakers and carries a handbag! Miho is a fashionable girl!!
Miho's Stats:
Birthday: February 6
Height: 5' 5"
Weight: 121 lbs
Blood Type: O
Favorite Food: Fruits
Least Favorite Food: Fish
Ka: Yellow Eyes, Blue Dragon
Miho is made using the 11" Obitsu Japan female body, and Volks of Japan SH-03 head!! Her eyes are an iridescent brown with copper highlights.
Price: $90.00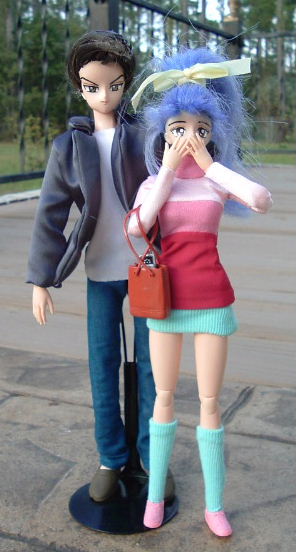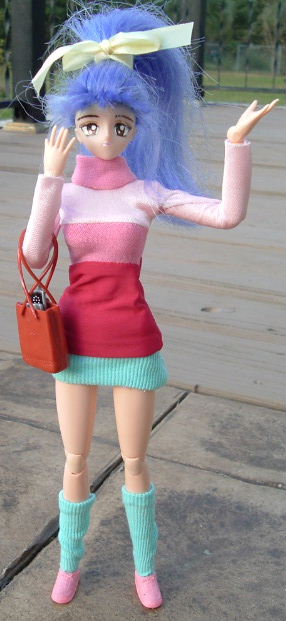 **Tristan doll not included, but sold separately**
Please click on the icon of Susan to return to the Main Menu