Joey Wheeler 11" Obitsu Japan Doll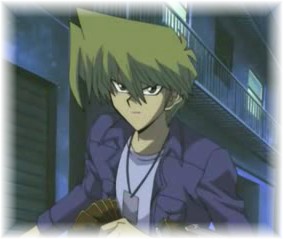 Joey Wheeler/Katsuya Jounouchi 11" Obitsu Japan Doll!!! Joey is such a funny guy! He pretends to be so tough, but he's really got a heart of gold!! And with his "charming personality", he's caught the attentions of the blonde bombshell, Mai Valentine! They're such a great couple together! Like fire and ice!!!
Joey's Stats:
Birthday: January 25
Height: 5' 10"
Weight: 137 lbs
Blood Type: B
Favorite Food: Curry
Least Favorite Food: None (likes everything!)
The Joey doll comes "in box" (though box may vary) wearing his Waking the Dragons outfit, which includes a pair of black jeans, a pale blue t-shirt, a blue denim midriff with pockets jacket, a dog tag necklace and a pair of black and white sneakers!! His golden hair is messy and down into his face! Joey's eyes are an iridescent brown and he's got that Joey smirk on his cute face!
Joey is made using the 11" Volks of Japan EB-N male body, and SH-03 head.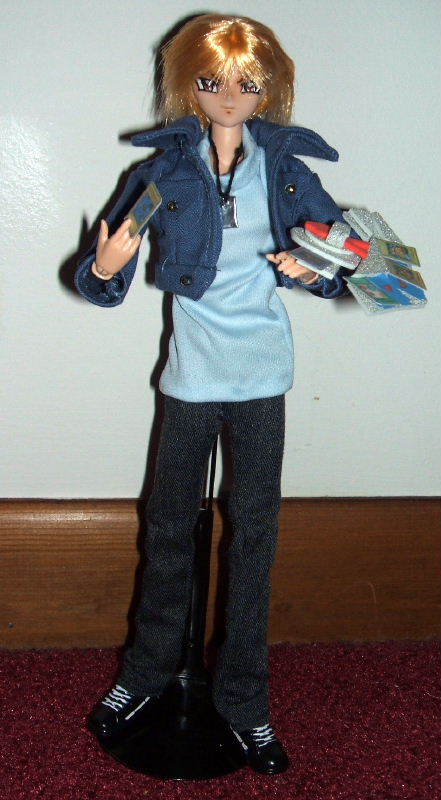 Duel Disk & 5 'Joey Wheeler Deck' mini cards NOT included but available for additional $15 USD.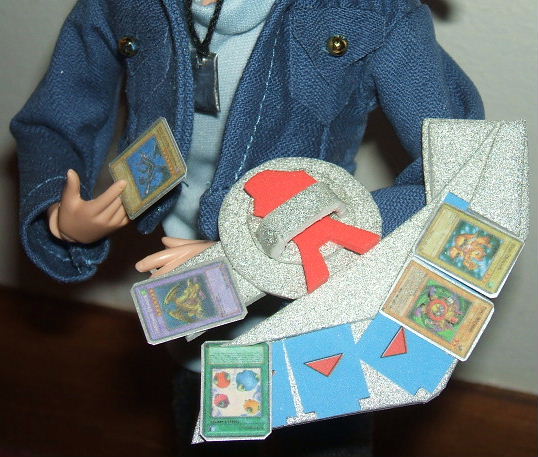 Please click here to view Joey Wheeler Version 2 11" Obitsu/Volks of Japan Doll Available
Please click here to view Joey Wheeler Version 3 11" Obitsu/Volks of Japan Doll Available
**Mai doll not included, but sold separately**
Please click on the icon of Susan to return to the Main Menu