Cecelia Pegasus 11" Volks/Obitsu Japan Doll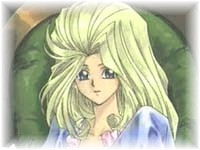 Cecelia Pegasus 11" Volks/Obitsu Japan Doll!!! Cecelia/Cynthia is Maximillion's lost love and catalyst for the entire invention of Duel Monsters! She was and is Pegasus' entire world and it's no wonder! She's as pretty as a picture!
Cecelia's Stats:
Birthday: May 15
Height: 5' 5"
Weight: 124 lbs
Blood Type: A
Favorite Food: Shrimp Scampi
Least Favorite Food: Mayonnaise
Ka: Indigo Eyes, Aqua Dragon
The doll comes "in box" (though box may vary) with her perwinkle satin gown, with full puffed sleeves, frilled cuffs, pink lace collar, with dual rows of periwinkle frills down her bodice, complimented with a large red satin bow in front and a large periwinkle bow in back and high heeled shoes! She wears pink chiffon petticoats with a long train that graces her figure! Cecelia has hand rooted platinum golden blonde hair, and iridescent indigo eyes! She is made using the Obitsu female body and the VOLKS SH-03 head!
Price: $115.00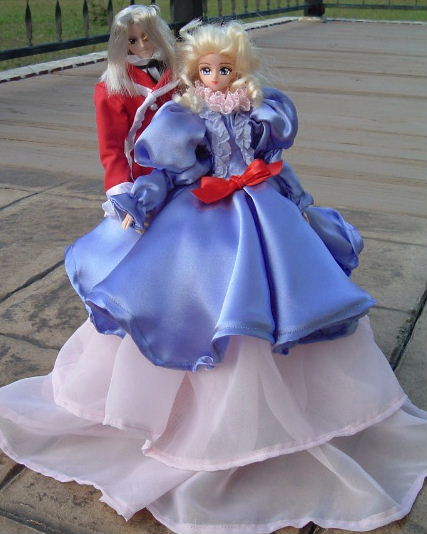 Please click on the icon of Susan to return to the Main Menu