Tiger's Eye 11.5" Irwin America Style Doll
Pretty Soldier Sailor Moon SuperS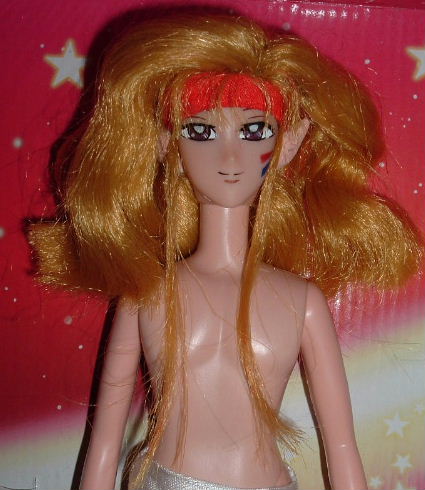 Tiger's Eye 11.5" Irwin America Style Handmade Doll
Price : $100.00 in box (Outfit not shown, but is included)
This is a really handsome, strawberry golden haired Tiger's Eye doll from Sailor Moon SuperS!
He comes in his orange, black, white and yellow jumpsuit (not shown) with whip!! His face has been handpainted to look just like Tiger's Eye!
This is a great, fully poseable doll that is perfect for the Sailor Moon fan!!!

Please click on Susan to return to the Main Menu: