Fish Eye 11.5" Irwin America Style Doll
Pretty Soldier Sailor Moon SuperS

Female Version: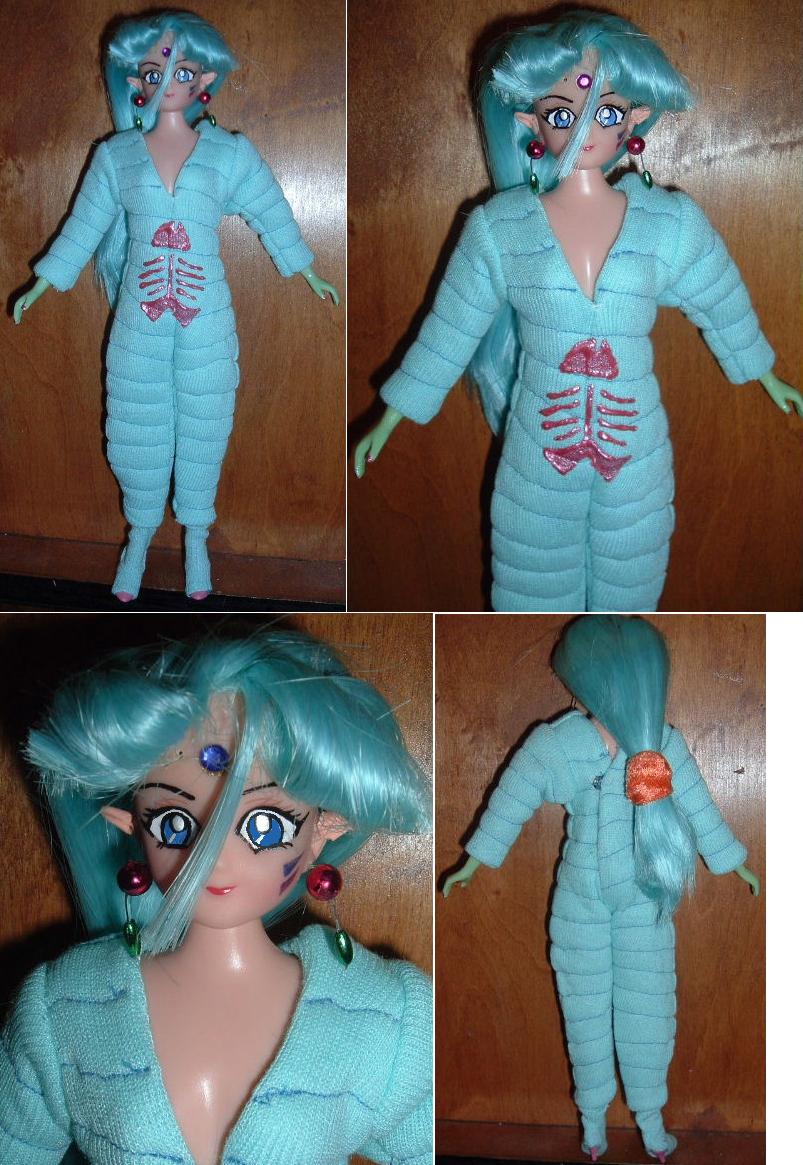 Male Version:

Fish Eye 11.5" Irwin America Style Handmade Doll
Price : $115.00 in box [Specify when ordering if you'd like the FEMALE or MALE version]
This is a really kooky, long pale aqua blue ponytailed Fish Eye doll from Sailor Moon SuperS!
(S)he comes in her quilted pale aqua blue full jumpsuit with green hands and painted nails!! Her face has been handpainted to look just like Fish Eye, along with pointy sculpted ears!
This is a great, fully poseable doll that is perfect for the Sailor Moon fan!!!

Please click on Susan to return to the Main Menu: