Cyprine & Puchirol 11" Volks of Japan Dolls
Pretty Soldier Sailor Moon S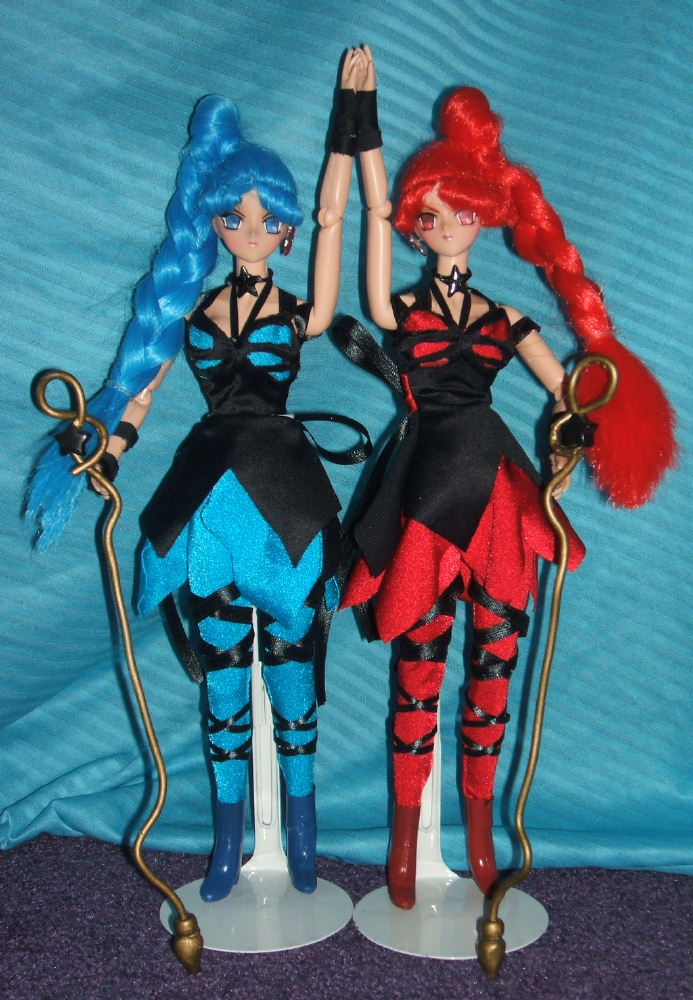 Cyprine & Puchirol 11" Volks of Japan Handmade Dolls
Price : $250.00 in box (Outfits not shown, but are included)
This is a beautiful set of 2 dolls - Cyprine & Puchirol, the final Witches, from Sailor Moon S!
They come in their Witches 5 black and red; blue and red outfits with staffs!!! Their faces have been handpainted and their hair styled to look just like Cyprine & Puchirol!
These are great, extra poseable jointed dolls that are perfect for the Sailor Moon fan!!!

Please click on Susan to return to the Main Menu: