Queen Beryl 11" VOLKS of Japan Doll
Pretty Soldier Sailor Moon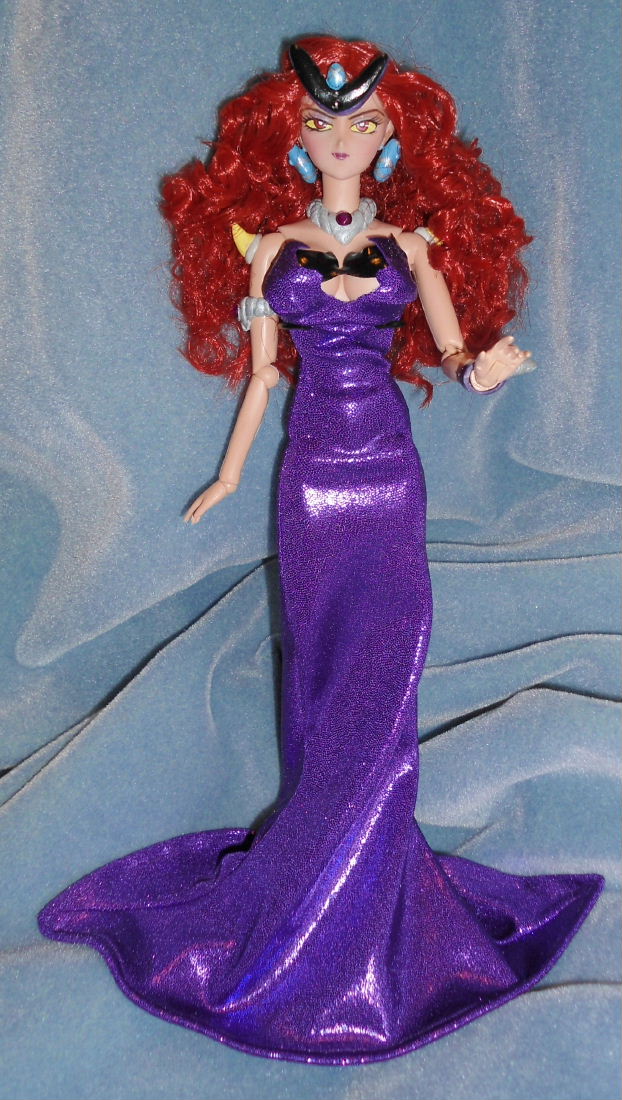 Queen Beryl 11" VOLKS/OBITSU of Japan Handmade Dolls
Queen Beryl : $105.00 in box
This is a beautiful, very detailed and great likeness 11" tall fashion doll of Queen Beryl from Sailor Moon! She is absolutely gorgeous, with curly red hair, all her "evil" tiara and shoulder accessories!
Queen Beryl comes in a royal purple body hugging gown (dress will not be metallic as shown unless requested) that mermaids at the bottom! She wears black shoes and is an absolutely stunning doll!!
This is a beautiful, fully poseable doll that is perfect for the Sailor Moon fan!!!
Also available:
(Click on the link below for details)
Queen Beryl SeraMyu Style 11" Obitsu/Volks Doll

Please click on Susan to return to the Main Menu: