Sammy 9" VOLKS of Japan Doll
Pretty Soldier Sailor Moon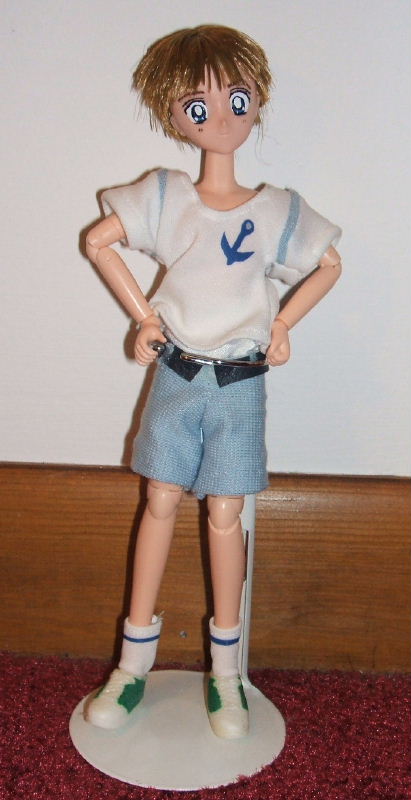 Sammy/Shingo 9" VOLKS of Japan Handmade Dolls
Sammy: $65.00 in box
This is an adorable, very detailed and great likeness 9" tall fashion doll of Sammy/Shingo from the Sailor Moon Anime, Manga and Artbooks! He is absolutely cute, with huge anime eyes, tinted with many different shades of blue! His golden tan hair is spiky and short cut.
Sammy wears his usual "Sailor" shorts and shirt ensemble with sneakers. An anchor is on his left shirt chest.
This is a great, fully poseable doll that is perfect for the Sammy fan!!!
***Infinite Saturn 8" doll NOT included but available separately. If you are interested in acquiring the other Sailor Moon characters, please inquire for details.***

Please click on Susan to return to the Main Menu: