Greg/Ryou 11" VOLKS of Japan Doll
Pretty Soldier Sailor Moon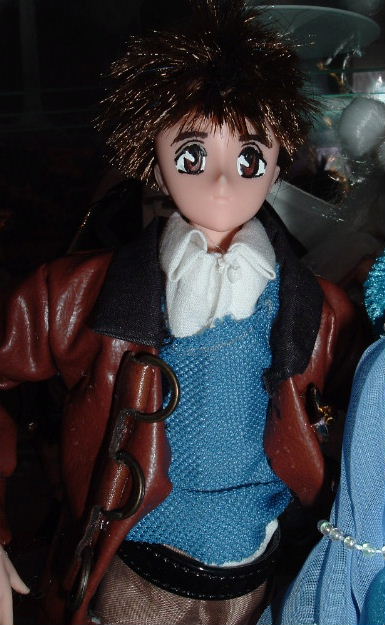 Greg Mueller/Ryou Urawa 11" VOLKS of Japan Handmade Dolls
Greg/Ryou : $95.00 in box
This is a cute, very detailed and great likeness 11" tall fashion doll of Greg/Ryou from the Sailor Moon Anime, Manga and Artbooks! He is really sweet, with big anime eyes, tinted with many different shades of brown! His dark black-brown hair is parted and styled!
Greg wears his jeans, sweater, vest and brown leather coat ensemble he wore during the first season of Sailor Moon anime series.
This is a beautiful, fully poseable doll that is perfect for the Sailor Mercury & Greg fan!!!
***If you are interested in acquiring the other Sailor Moon characters, please inquire for details.***

Please click on Susan to return to the Main Menu: