Chad/Yuuichirou 11" VOLKS of Japan Doll
Pretty Soldier Sailor Moon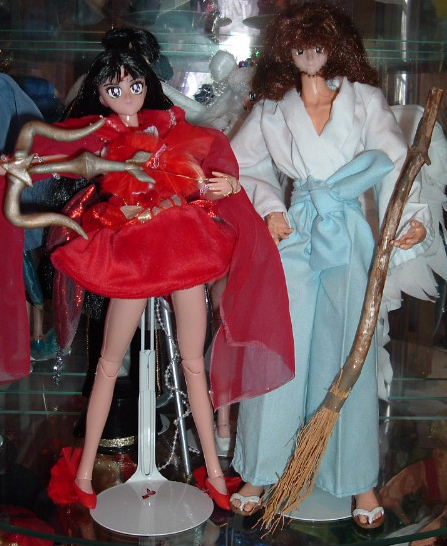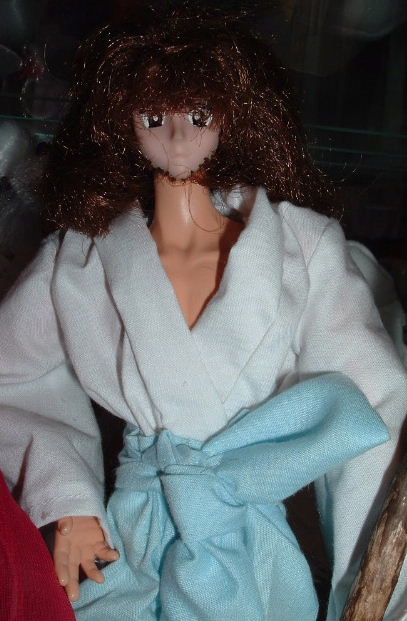 Chad/Yuuichirou 11" VOLKS of Japan Handmade Dolls
Chad : $100.00 in box (SHOWN ABOVE)
This is a cute, very detailed and great likeness 11.5" tall fashion doll of Chad/Yuuichirou from the Sailor Moon Anime, Manga and Artbooks! He is absolutely gorgeous, with big anime eyes hidden under his gruffy brown hair! He even has beard stubble on his chin just like in the anime!!!!
Chad wears his temple ceremonial outfit of white and blue pleated robes. He carries his bamboo broom and thong sandals on his feet. Chad is made using a NEO Guy VOLKS body, so he has that extra "muscular" look.
This is a beautiful, fully poseable doll that is perfect for the Sailor Mars & Chad fan!!!
***If you are interested in acquiring the other Sailor Moon characters, please inquire for details.***

Please click on Susan to return to the Main Menu: