Sailor V 11.5" BanDai America Style Doll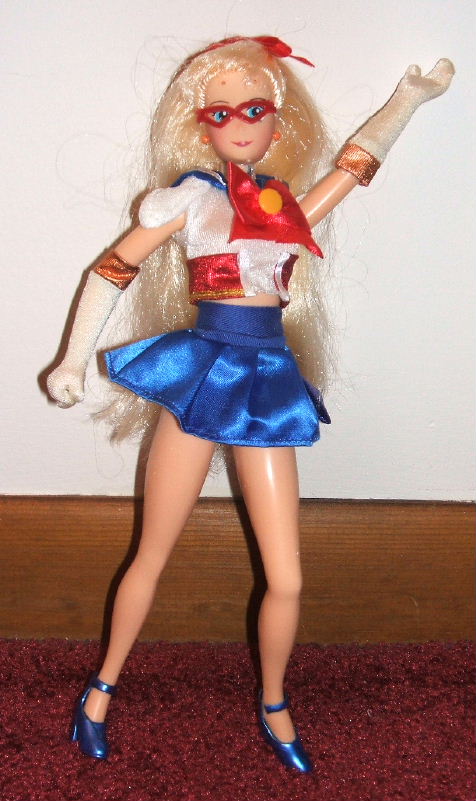 Sailor V 11.5" BanDai America Style Handmade Doll
This is a cute, very detailed 11.5" tall fashion doll of Sailor V from the Sailor Moon Anime, Manga and Artbooks!
She wears her pleated satin royal blue mini skirted uniform with red front bow, white and red patterned blouse, shoulder armor, brooch, lycra gloves with orange gauntlets, a red hair bow, choker and dark blue shoes with anklets!
This is a beautiful, fully poseable doll that is perfect for the Sailor V fan!!!
***If you are interested in acquiring the other Sailor Moon characters, please inquire for details.***


Please click on Susan to return to the Main Menu: