Princess Serenity Manga/Artbook Style 11" Volks of Japan Custom Doll
The best Princess Serenity doll you can buy! The beautiful princess of the Moon Kingdom!!! She wears a fully lined, full length, double layered, white satin gown, gold decolletage on the bodice and silver beads around her waist and beautiful scalloped puffed sleeves! She has a beautiful organza cape that is removable, a gold bracelet on her wrist, a golden crescent moon in center of forehead, and white shoes!!!! A beautiful doll. She'll come "in box" designed just for her!!!
***Your choice of PURE YELLOW, PURE WHITE or PURE White that changes to Bright Yellow in sunlight hair. Please specify when ordering which type of hair you'd like.***
PRICE: $110.00 US.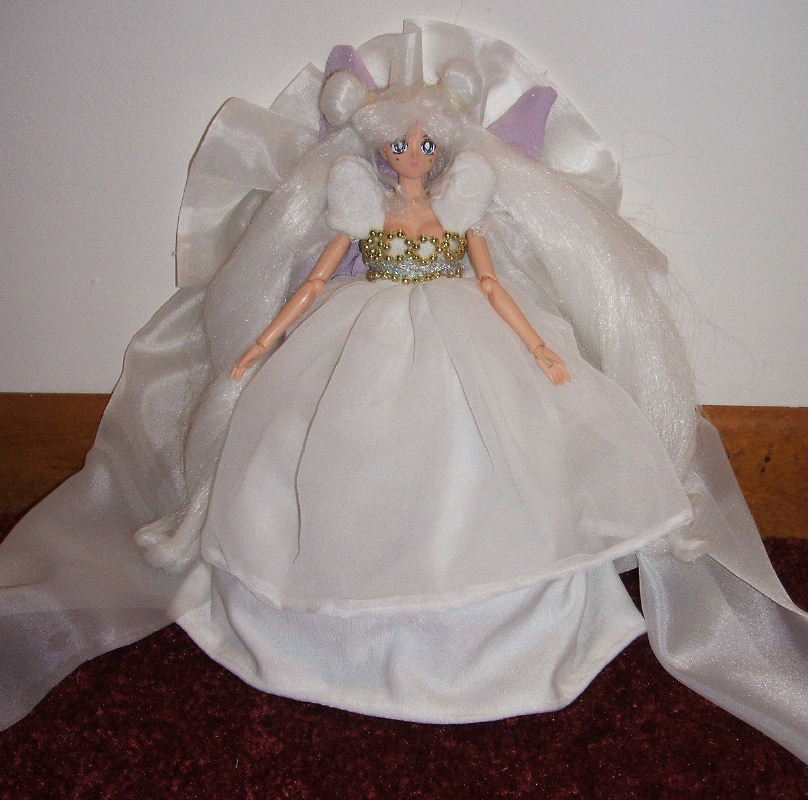 ***Box style may differ slightly from above pictures*****
Please click on the icon of Susan to return to the Main Menu