Princess Serenity 11" Volks Japan Custom Doll
The beautiful princess of the Moon Kingdom!!! She wears a fully lined, full length, double layered, white satin and chiffon empire waist gown, gold decolletage on the bodice and gold beads around her waist! The dress has beautiful scalloped puffed sleeves! She has a gold bracelet on her wrist, a golden crescent moon in center of forehead, and white shoes!!!! A beautiful doll.
She'll come "in box" (though box may vary)!!!
You may choose from WHITE hair, YELLOW HAIR or WHITE HAIR THAT TURNS YELLOW IN SUNLIGHT.
YOUR CHOICE---Be sure to specify when ordering which type of hair you'd prefer.
PRICE: $110.00 US.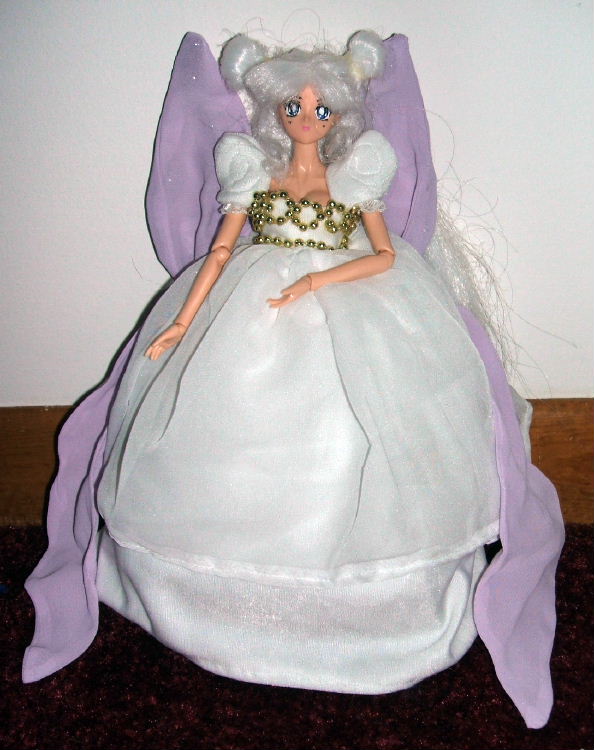 ***Box style may differ from above pictures*****
Please click on the icon of Susan to return to the Main Menu