Neo Queen Serenity 11" Volks of Japan Doll
This is the absolute most beautiful Serenity doll available!!! Her face is perfect and so gorgeous!!! The beautiful future queen of Crystal Tokyo and mother of Small Lady!!! She wears a full length white satin gown that "mermaids" out at the bottom, gold decolletage on the bodice and beads around her waist, a satin rosette for her hand, a golden and red "jeweled" crown, with a golden crescent moon in center of forehead, organza/chiffon "winged" bow that stands up, and white shoes!!!! A beautiful doll. She'll come 'in box'!!!
PRICE: $100.00 US.
Your choice of WHITE hair as in the Manga or YELLOW hair as in the anime; or you can have the best of both worlds with "chameleon" hair! It's pure white that turns bright yellow in sunlight. Please specify which hair color you want your VOLKS Serenity doll to have when you order.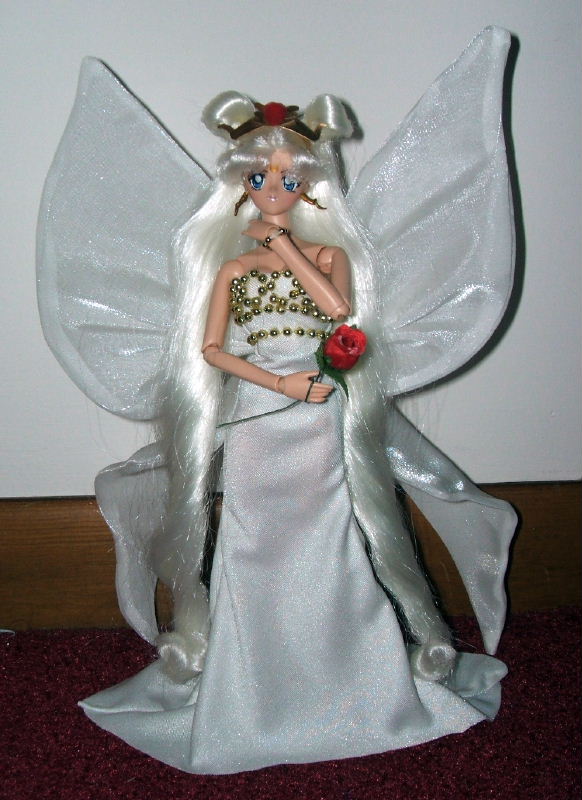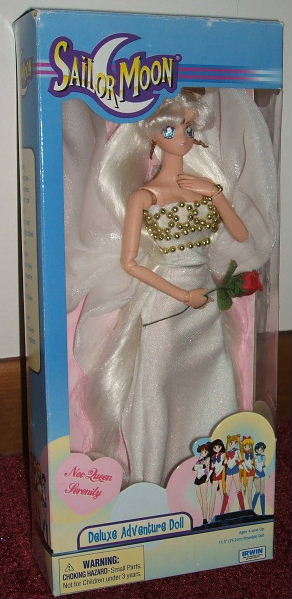 Please click on the icon of Susan to return to the Main Menu