Ursula the Sea Witch Broadway/Musical Style11" Doll
This is an imposing, ultra detailed customized Ursula Broadway style doll, in her fancy iridescent and metallic braodway sea witch sequin tentacled gown!
She is super impressive with a customized enhanced faceup, and real eyelashes on a deluxe jointed body!
She comes "in box". (Box style may vary.)
Price: $155.00 US dollars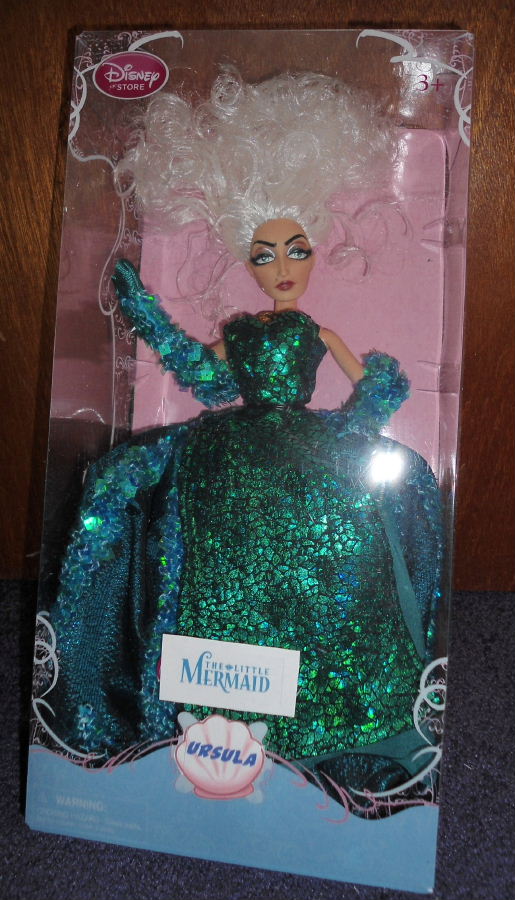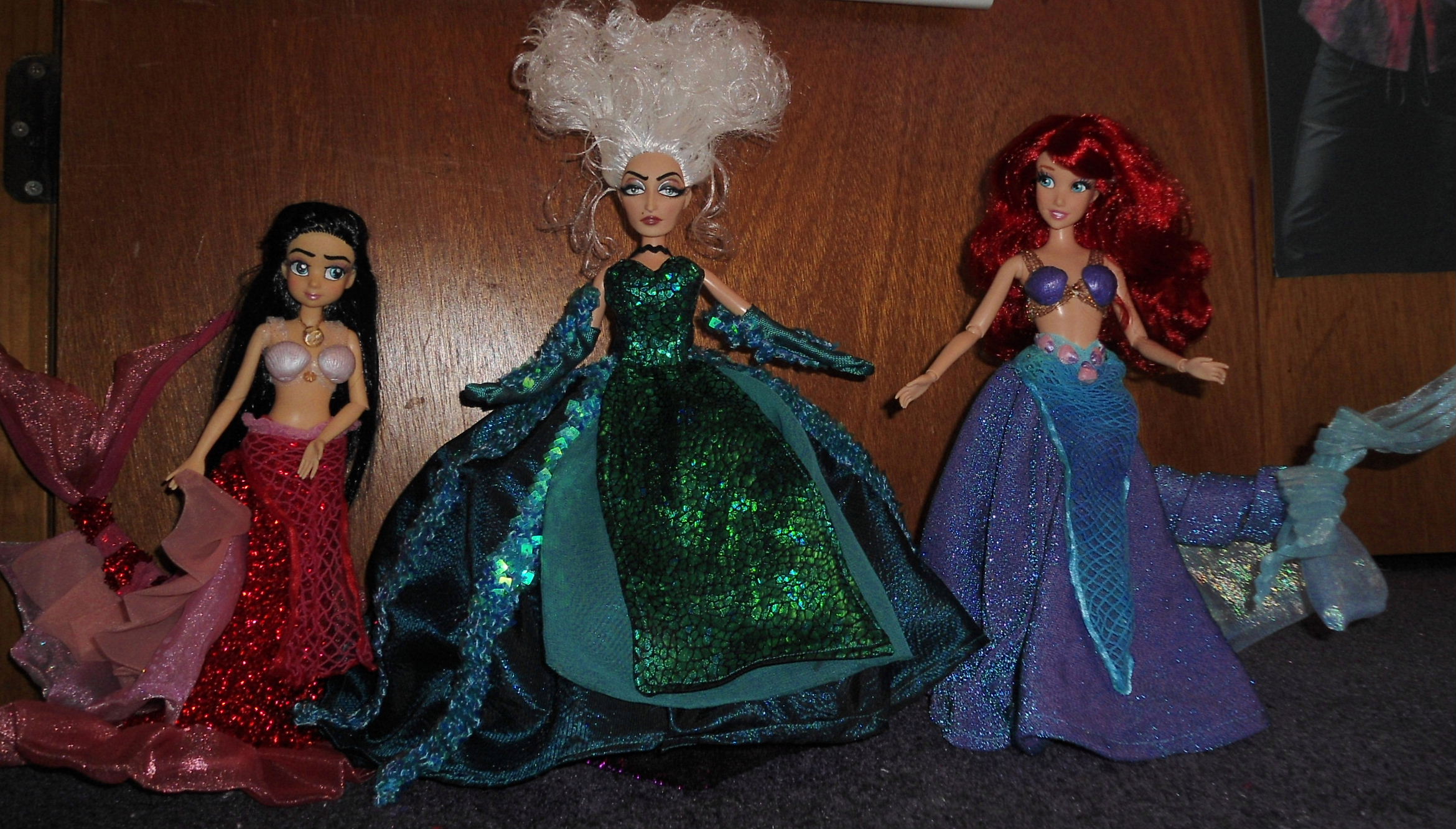 Ariel and Melody are not included but available separately.
Please click on the icon of Susan to return to the Main Menu