Robin Hood 12" Doll
This is a gorgeous, custom handmade Robin Hood 12" Doll, the eponymous hero of the retro movie! He has a full original sculpted head and features, handpainted details and a velvety furry rust-colored coat and furry long fox tail. He wears his trademark green tunic and hat with feather, along with a set of bow and arrows! He comes on a fully jointed, poseable BJD style body!
He comes "in box". (Box style may vary.)
Price: $200.00 US dollars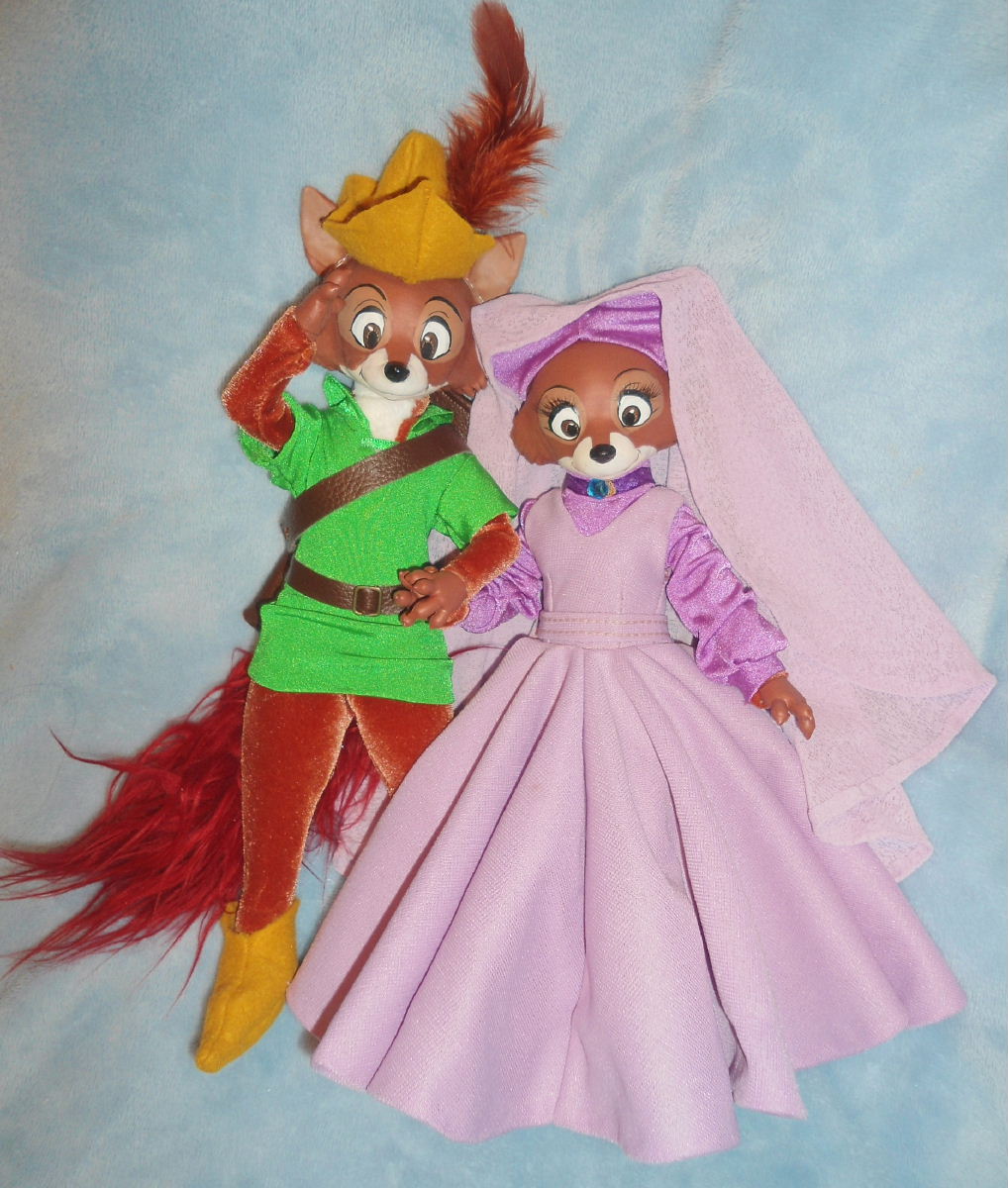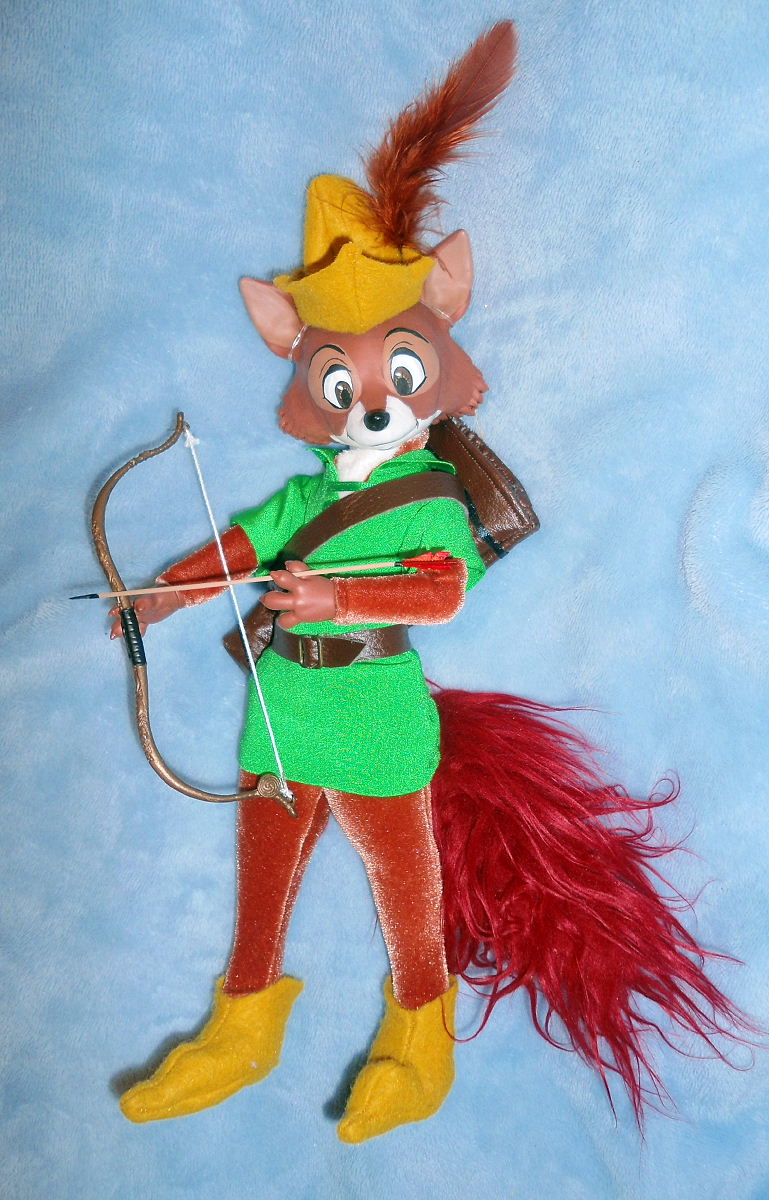 Maid Marian doll not included, but available separately.
Please click on the icon of Susan to return to the Main Menu