Princess Ella11" Doll
This is a beautiful customized Princess Ella (Cinderella) doll, in her famous pale bluish-silver ball gown attire, as seen in the film, 'Cinderella'.
She is super lovely with a full reroot in a true strawberry blonde shade; a customized enhanced faceup, real eyelashes, on a deluxe jointed body!
She comes "in box". (Box style may vary.)
Price: $100.00 US dollars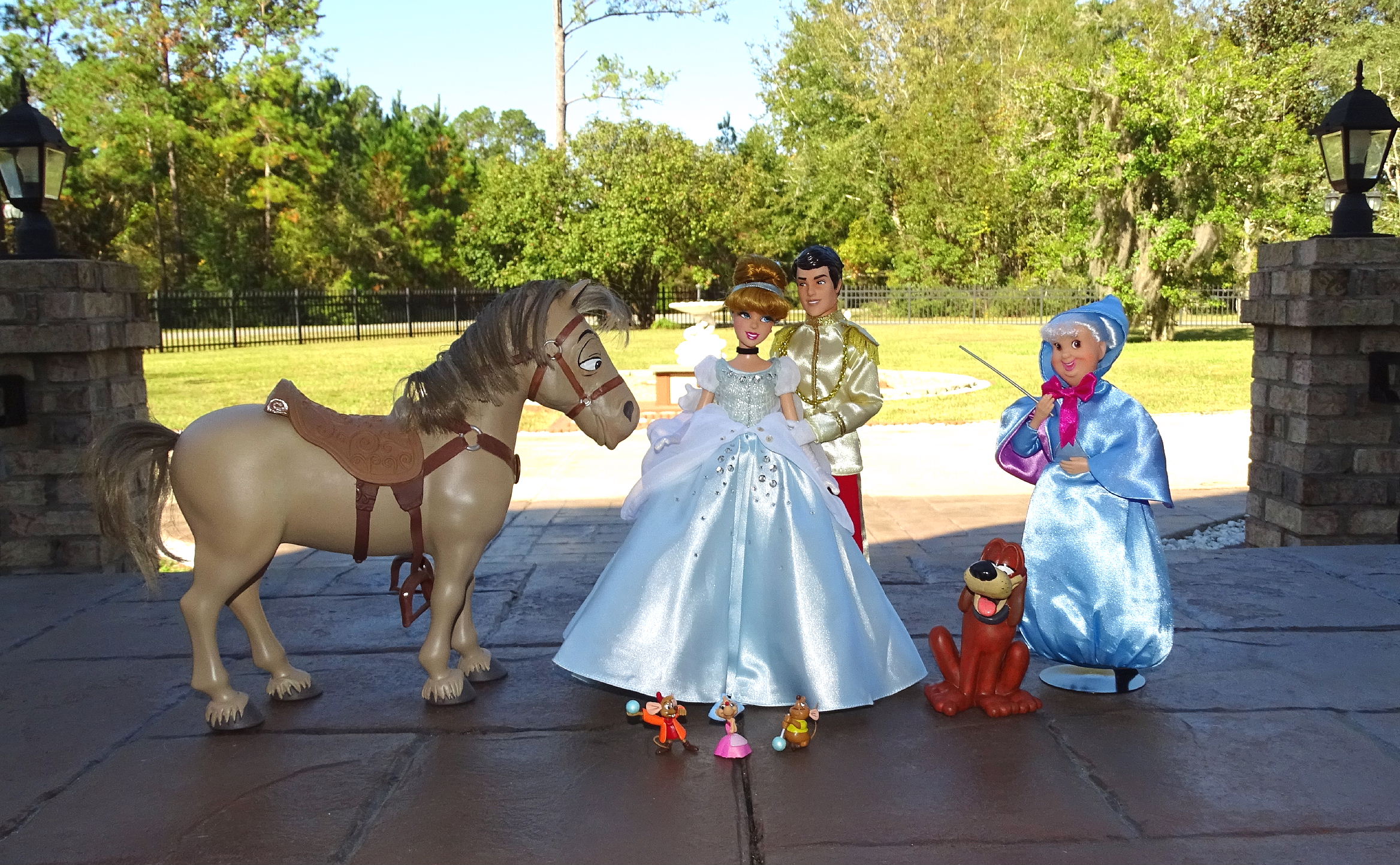 Prince Henri,, Fairy Godmother, Major the Horse, Bruno the Dog, and the 3 Mice (Jaq, Gus and Suzy) are not included but available separately.
Please click on the icon of Susan to return to the Main Menu