Sir Robin Bakura 24" Volks of Japan Dollfie Dream Doll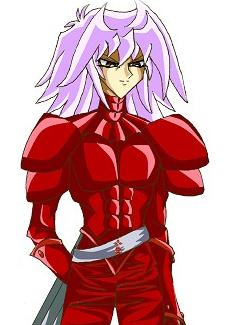 Sir Robin Bakura is Ryou Bakura's "Medieval/War of the Roses" ancestor, from 1483 A.D. He is the stalwart knight of Henry Tudor.....
This gorgeous doll comes wearing his red metallic knight armor uniform, with lined and interfaced dual shoulder armor, knee armor and chest plate armor. He wears a red tufted neck armor, with matching red tight pants and sleeves with red gloves (with individual fingers) and tiered red metallic boots! He carries a knight's sword and sheath, on a silver pvc sash belt and carries a red rose to show his alliance with the Lancastrian side. He has white hair, set in his spiky style!! Aryballos is made using the Obitsu 2 Part Male 24" Japan BJD body, and DD Custom Hair Head, with handpainted iridescent eyes! (PLEASE NOTE: Your Robin Bakura doll will have 'Yami' eyes and expression. The one shown above has 'Ryou' style eyes, whereas he should have the 'Yami Bakura' style face and eyes.) He comes with stand.
Price: $575.00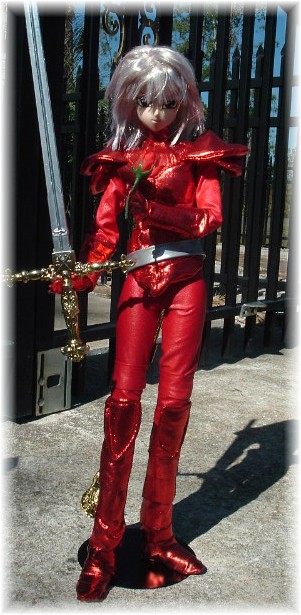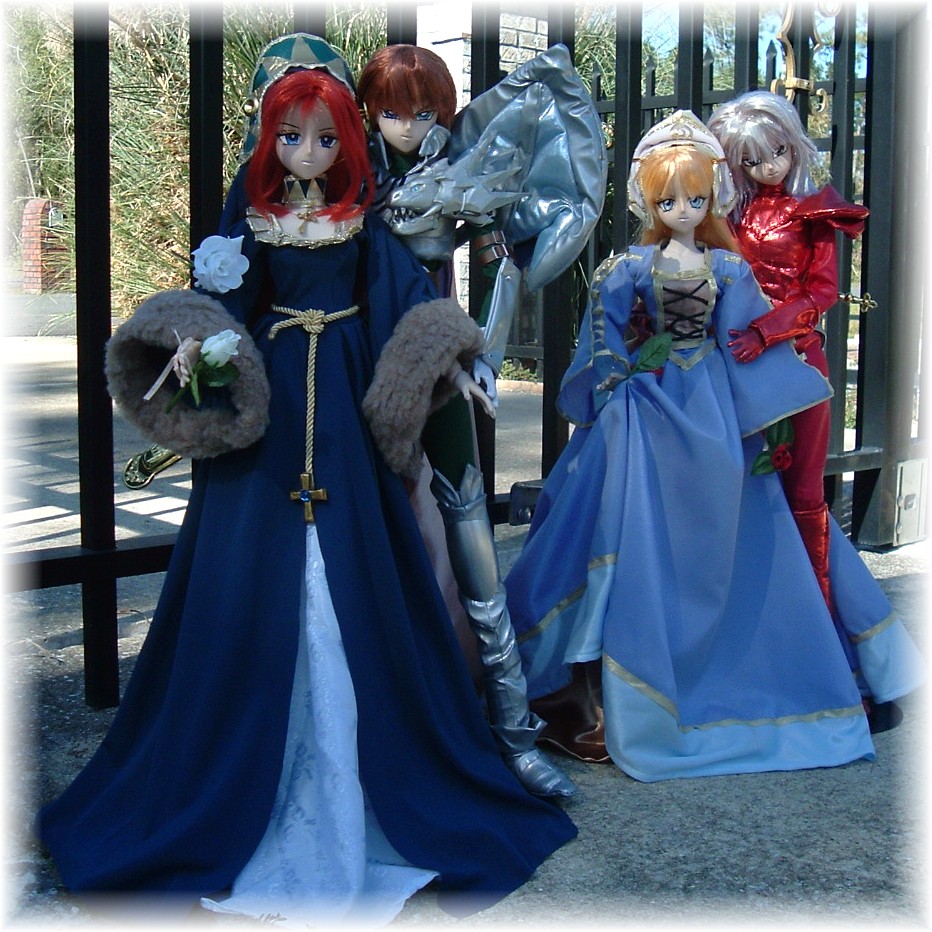 *****Rebecca of York Doll; Christian Rosenkreuz Doll, Cecily of York Doll NOT included, but available sold separately.****
Please click on the icon of Susan to return to the Main Menu