Princess Rebecca of York 24" Volks of Japan Dollfie Dream Doll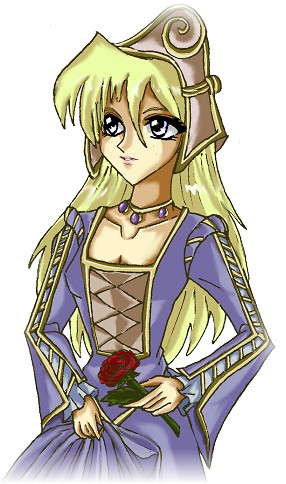 Princess Rebecca of York is Rebecca Hawkin's "English" ancestor, from1485 AD, during the War of the Roses between the Lancastrians and the Yorkists. Rebecca is on the Red Rose side---the Lancastrians, who are, ultimately, the victors in the war.
The doll comes wearing a periwinkle taffeta fitted past floor length renaissance gown, with train long corseted sleeves, draped and shirred. She wears a golden and pale mauve velvet cap, along with a tan petticoat underneath! On her feet are high heeled bronze shoes. Her dress is VERY intricately detailed and is simply gorgeous in person! She has long yellow golden hair with bangs and is made using the Dollfie Dream 2 24" Volks of Japan BJD body, and DD Custom Hair Head, with handpainted iridescent eyes! She comes with stand.
Price: $475.00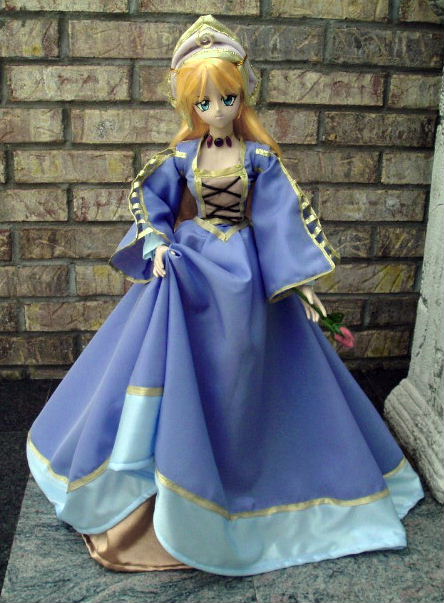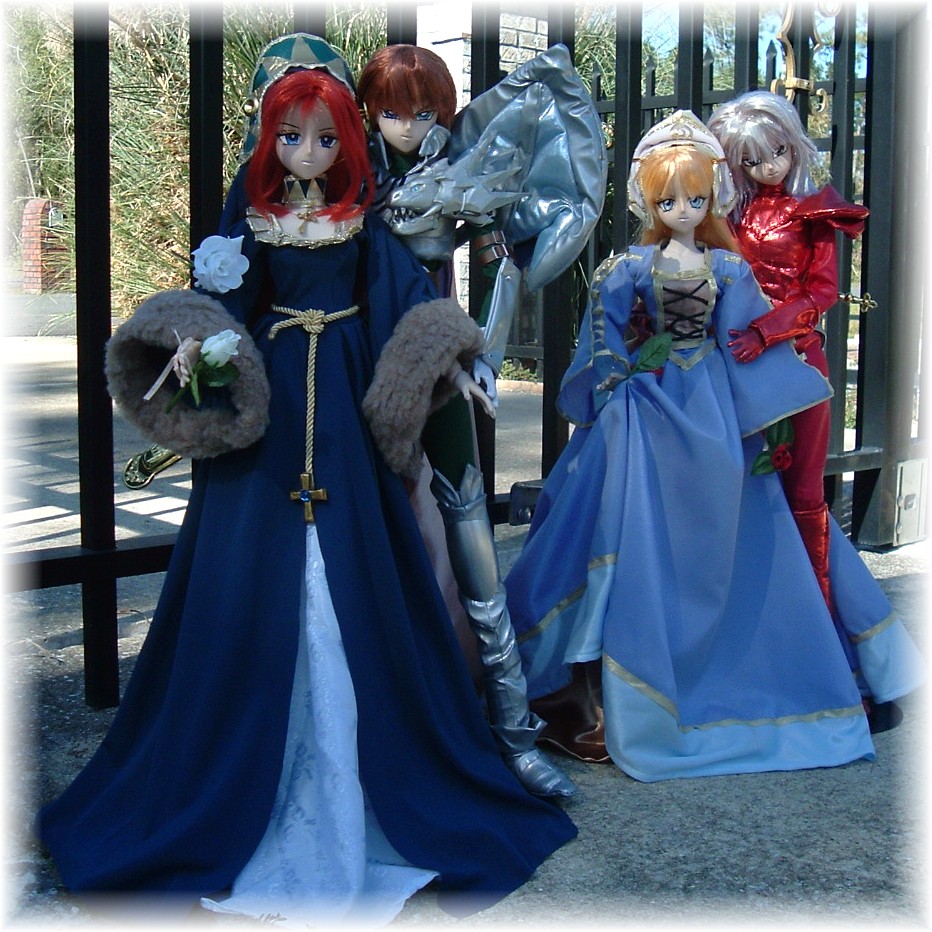 *****Sir Robin Bakura Doll; Christian Rosenkreuz Doll, Cecily of York Doll NOT included, but available sold separately.****
Please click on the icon of Susan to return to the Main Menu