Obitsu Japan "Gretel" 60 cm "Glass Eyed" Dollfie BJD Doll
This really pretty doll can be customized however you'd like!! She will come wearing any "casual" type outfit you'd like! (*Your choice of outfit!) She also can have almost any style/color wig* and acrylic "glass" eyes in almost any color you'd like as well!! Her faceup is included and will include her original box. She comes with a black metal base/stand and magnetic feet and shoes for ease in posing! She uses the Obitsu 60cm "Eye hole" head and Obitsu 2 part 60cm body. She has pale beauty white skin.
Price: $395.00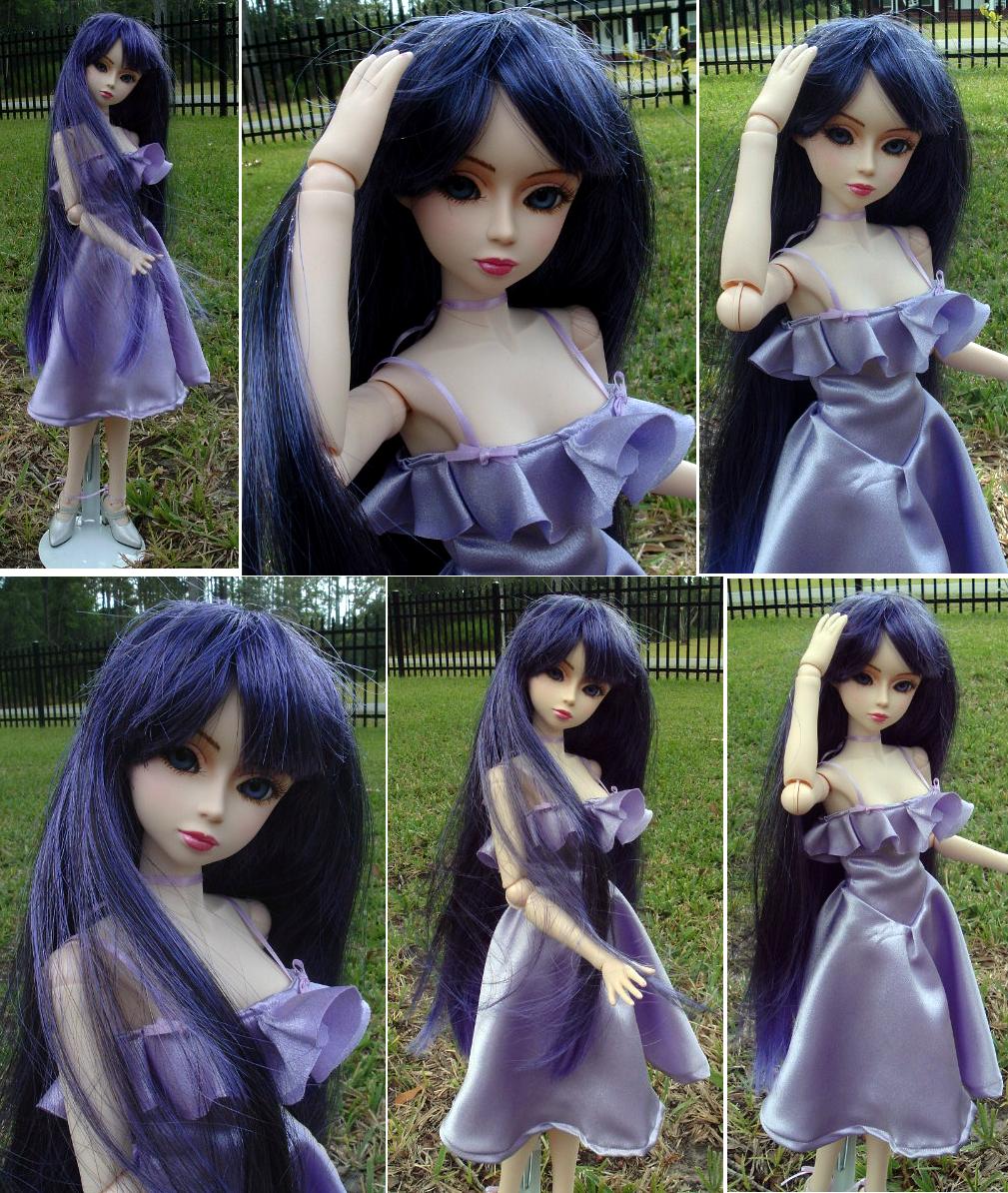 *Basic/casual outfit, acrylic eyes, and wig included in price. If you want more elaborate type of clothing or wig or real glass eyes, the price will be higher.
Please click on the icon of Susan to return to the Main Menu