Cecily of York 24" Volks of Japan Dollfie Dream Doll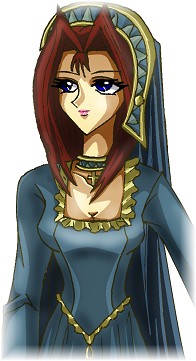 Cecily of York is Serenity Wheeler's "English" ancestor, from 1485 A.D., during the War of the Roses. She is the younger sister/princess of Elizabeth of York (Tea's ancestor) who was the queen of Henry VII (Yugi's Ancestor).
The doll comes wearing a medieval dark teal past floor length dress with gold decolletege, long draping sleeves, with fur cuffs, gold trim around choker with golden cross, dangling from choker and waist rope/belt. She wears a gold and teal headdress and veil, along with a white inner skirt and high heeled shoes! She has the finest red/rust colored hair, set in Cecily's style!! Cecily is made using the Dollfie Dream 2 24" Volks of Japan body, and DD Custom Hair Head, with handpainted iridescent eyes! She comes with stand.
Price: $465.00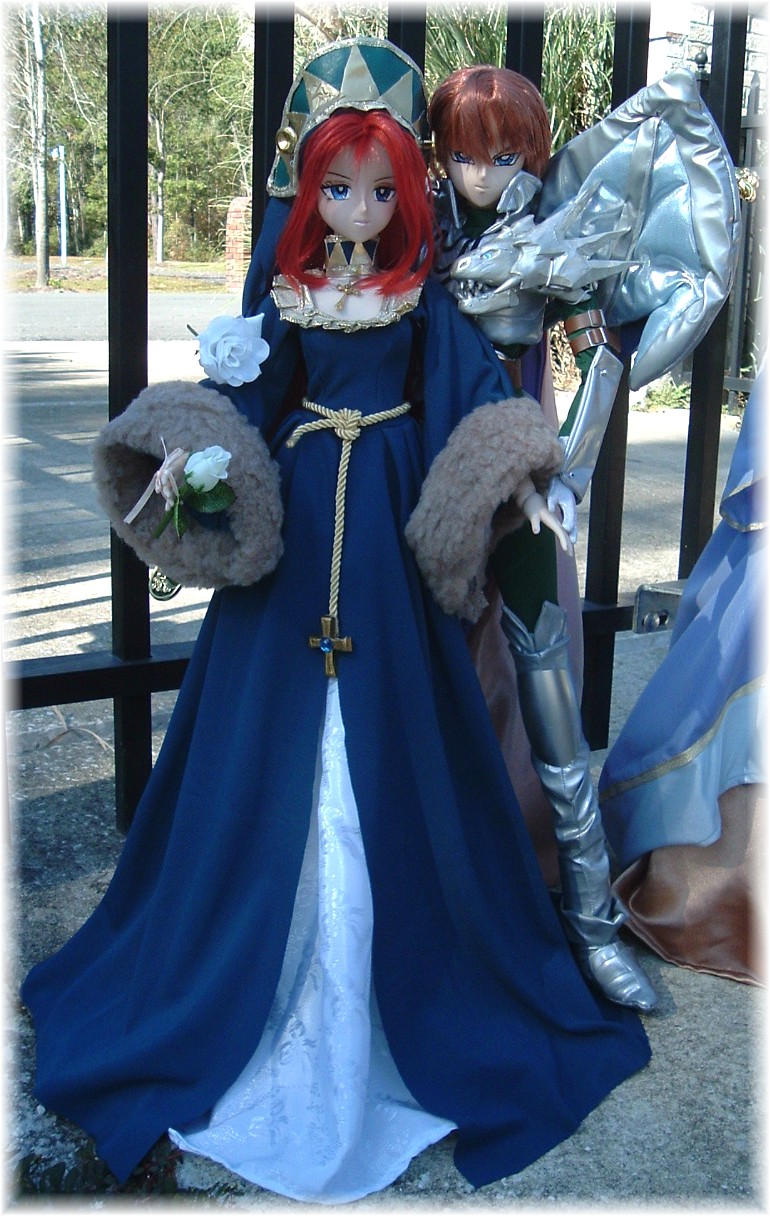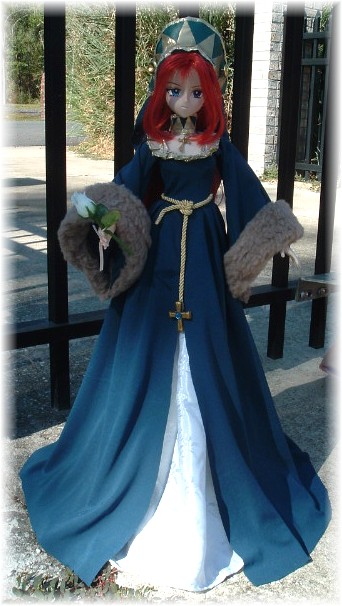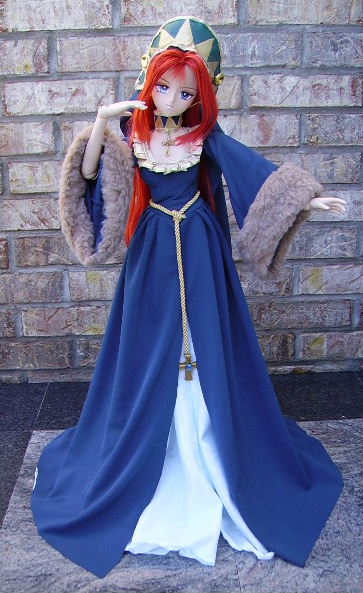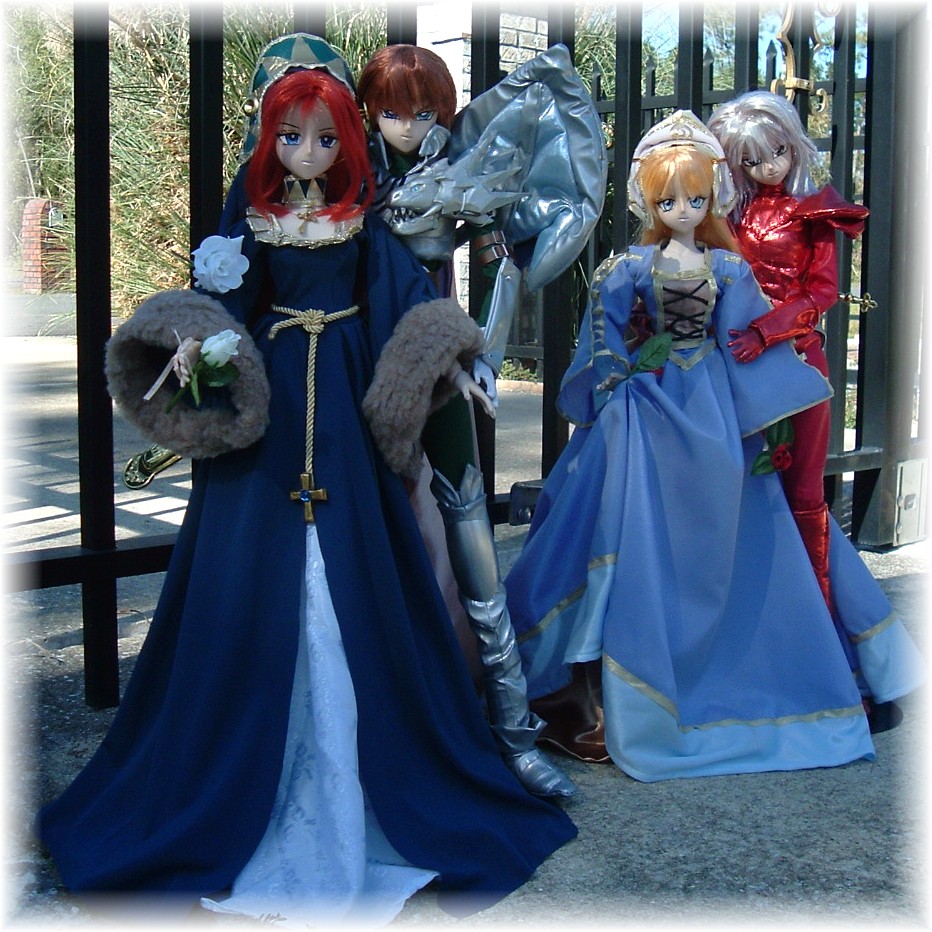 ********Christian Rosenkreuz doll, Rebecca of York Doll and Sir Robin Bakura doll NOT included but available at additional cost. *********
Please click on the icon of Susan to return to the Main Menu