LadyCallisto 24" Volks of Japan Dollfie Dream Doll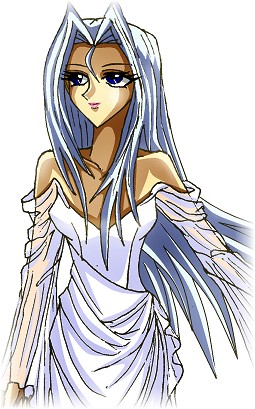 Lady Callisto is Serenity Wheeler's "Atlantean" ancestor, from 8000 B.C. She is the Guardian of the Blue Eyes, White Dragon.
The doll comes wearing a gauzy, translucent fitted past floor length gown, with train and sashes, draped and shirred. She has a boned bodice with sweetheart neckline and off the shoulder long, draping translucent sleeves! On her feet are high heeled silvery shoes. She has the finest long white hair, set in Lady Callisto's style!! Callisto is made using the Dollfie Dream 2 24" Volks of Japan body, and DD Custom Hair Head, with handpainted iridescent eyes! She comes with stand.
Price: $460.00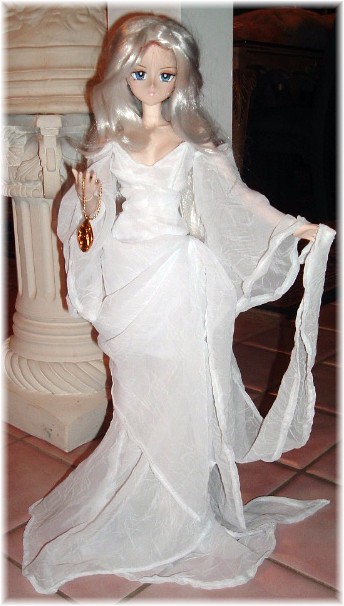 ******Sir Critias Doll NOT included, but sold separately.*******
Please click on the icon of Susan to return to the Main Menu