Infinite Sailor Neptune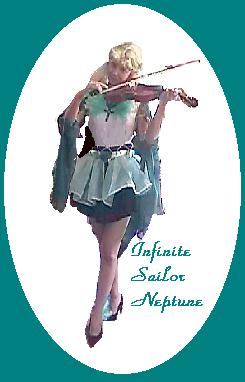 Pictures show the teal costume as "black" but it is a deep teal in color, not black. Thank you!

Infinite Sailor Neptune Costume
Regular Adult Sizes Costume:
Child's Age 7-12 Costume
Small Child's Age 0-6 Costume
Includes:
Aqua/White Infinite Sailor Uniform with double layered ruffled skirt of velvet aqua and a ruffled overskirt of pale aqua organza, silver lame' tufted and aqua velvet tufted "belts" all trimmed criss cross goddess style with silver beads and aqua ribbon!!
Aqua velvet collar with oval faux pearl beads all around, aqua with teal faux jewls Neptune planetary symbol brooch in the midst of many beautiful REAL aqua feathers, and with metallic aqua HUGE "butterfly" back bow, darker aqua chiffon flowing goddess sleeves, with faux pearl strings cascading down each sleeve!
*Aqua velvet heeled shoes with aqua feathers and jewels on each side

Golden "tiara" with aqualarge round faux jewel in center
Neptune planetary symbol tiara of metallic aqua
Neptune planetary symbol earrings - with faux aqua jewels at tops, pierced or clip (CHILDREN'S COSTUMES DO NOT INCLUDE EARRINGS)
Aqua choker trimmed in silver, with Neptune planetary symbol in center
~~~~~~~~~~~~~~~~~~~~~~~~~~~~~~~~~~~~~~~~~~~
*Only if ordering complete costume with shoes
~~~~~~~~~~~~~~~~~~~~~~~~~~~~~~~~~~~~~~~~~~~~
Please click on the icon below to view the various Sailor Neptune accessories, wands and wigs available for purchase:


Please click on Susan to return to the Main Menu