Saku Kajiwara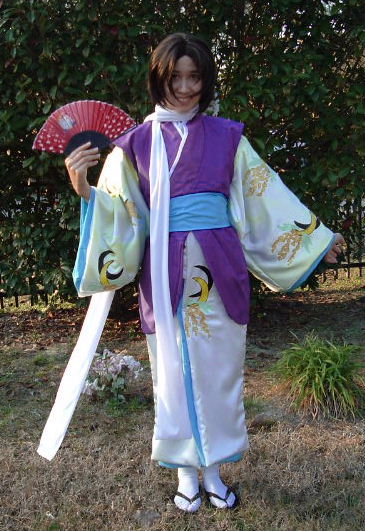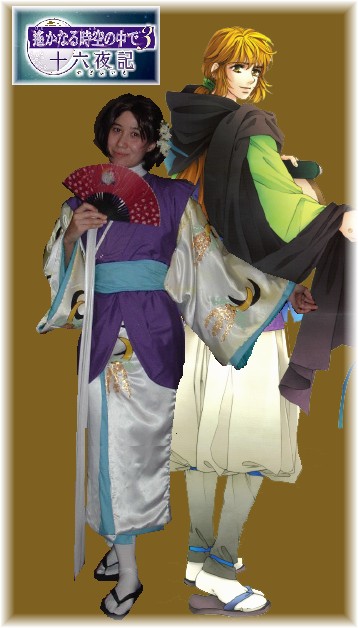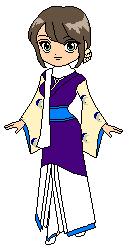 The "cg doll" picture is a beautiful gift, courtesy of the talented Hope S! Thanks again! God bless!

Saku Kajiwara Costume from Harukanaru Toki no Naka De 3
Regular Adult Sizes:
Includes:

Purple robe, fully lined, with short sleeves, collar and curved front bottoms White with yellow hand dyed highlights fully lined kimono with full open sleeves, collar and handpainted gold, black, brown and pale green crescent moon and leaves all over beautiful JUST like saku's!
Sky blue fully lined kimono with full open sleeves, slightly longer and wider than the white robe, so it peeks out the ends
White knee high socks
Off white small flowers for hair accessory
Sky blue obi, fully lined
*Black thong sandals
*Only if purchasing the costume ensemble with sandals included
~~~~~~~~~~~~~~~~~~~~~~~~~~~~~~
Dark brown shoulder length wig available for additional $35


Fan accessory (pattern may vary) available for additional $20

Please click on Susan to return to the Main Menu: