Nozomi Kasuga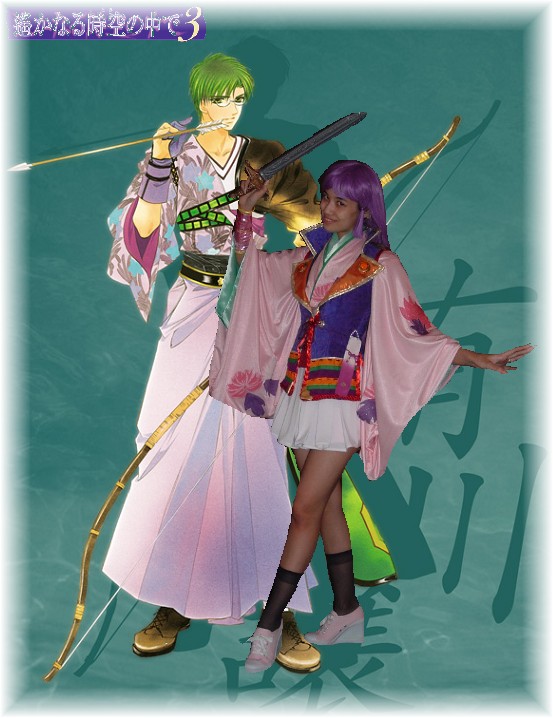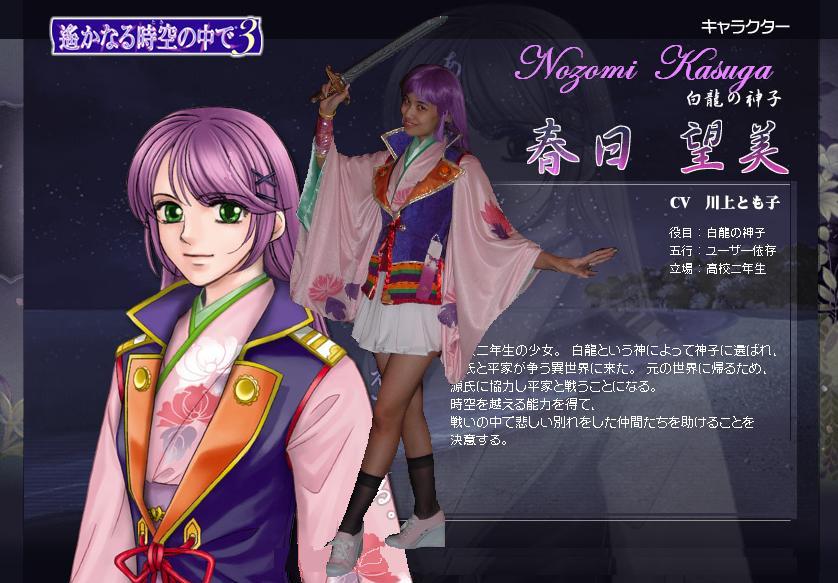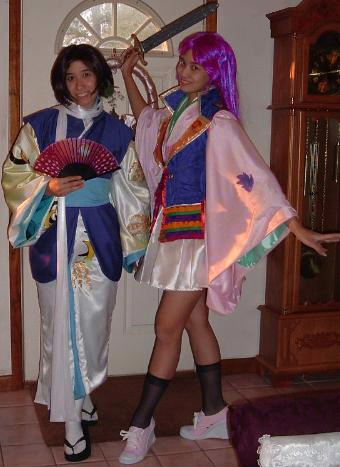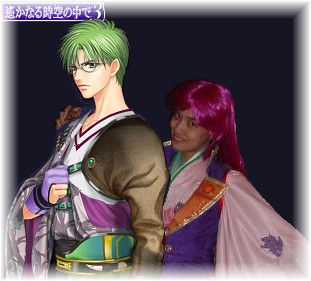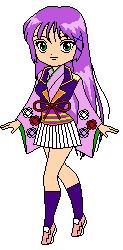 The "cg doll" picture is a beautiful gift, courtesy of the talented Hope S! Thanks again! God bless!

Nozomi Kasuga Costume from Harukanaru Toki no Naka De 3
Regular Adult Sizes:
Includes:

Indigo vest jacket, fully lined, with detailed, hand folded "ribbed" orange/plum front sections, with green overlay trim, black embroidery stripes and gold sculpted "corners", and a red 3 layer rope trim along bottoms! The stand up high collar is interfaced and lined, with metallic orange and gold edging all around, with gold sculpted "medallions" and faux jewels in center of each. On the shoulders are sculpted bas-relief epaulettes with iridescent white and gold designs etched on. The back has a gorgeous pink "lotus flower" atop a purple pentagonal shape, completely edged in red slender trim, and the jacket/vest closes in front with huge real metal eyelets at waist, tied with red rope and tassels!! Absolutely gorgeous and EXACTLY like Nozomi's!!! Incredible and beautiful jacket!
Pink yukata robe with high collar, long draping sleeves, open on both sides, fully lined, with handpainted lotus flowers of pink, purple and white all over
Pale aqua yukata robe with higher collar and long draping sleeves, open on both sides, fully lined
Lavender fully lined obi belt with gold cord and bow down center
White roll pleated miniskirt
Black sheer knee high socks
Metallic dark pink with gold tufted trim armlet with gold rope around center, tied in bow
White, dyed gradient magenta/mauve purple pouch with beaded straps, attached to jacket front left side
Purple ribbon for hair
*Pink and white tennis low heel shoes (Shoes shown are HIGH HEEL sneakers, but they are NOT included in this costume. You will receive REGULAR low heel pink and white high top sneakers)
*Only if purchasing the costume ensemble with sneakers included
~~~~~~~~~~~~~~~~~~~~~~~~~~~~~~
30" Long medium-light orchid purple wig with bangs and front wisps available for additional $70.00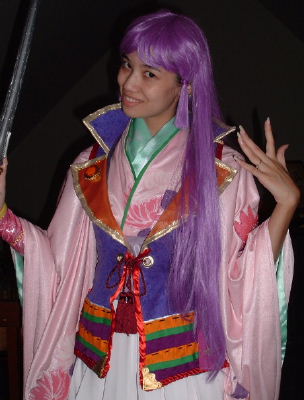 30" Long plum/magenta purple wig with bangs and front wisps (as shown in manga/artbook versions of Nozomi) available for additional $40.00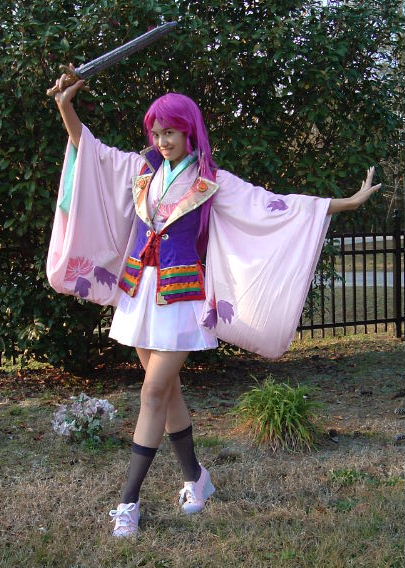 ~~~~~~~~~~~~~~~~~~~~~~~~~~~~~~~~~~~~
Cosplay sword 39" accessory for additional $25.00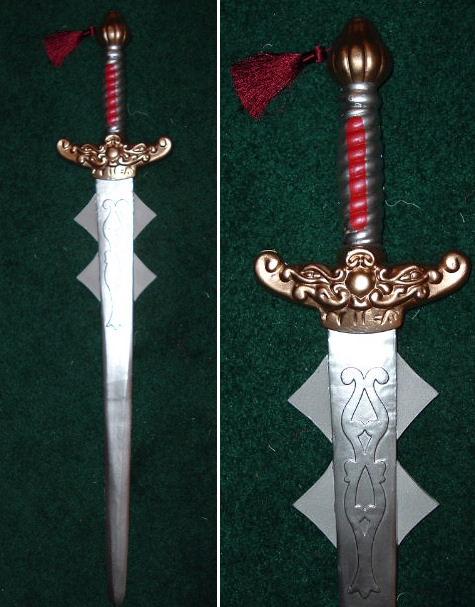 Please click on Susan to return to the Main Menu:

~~~~~~~~~~~~~~~~~~~~~~~~~~~~~~~~~~~~~~~~~~~~~~~~~~~~~~~~~~~~~~~~~~~~~
For more information about this beautiful couple, please visit: