Aeris Gainsborough from FF VII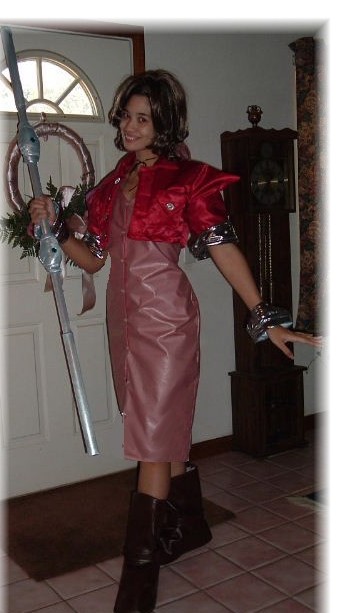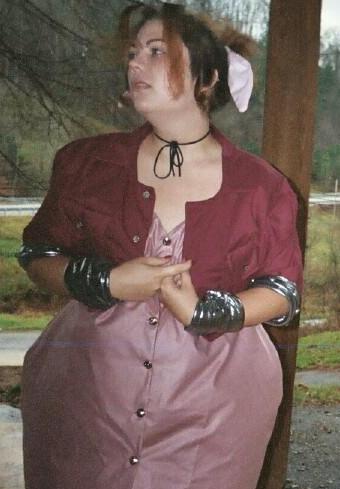 Last photo courtesy of Anna-san! Doumo arigatou!
Aeris Gainsborough from FF VII Costume
Adult regular sizes:
Includes:
Mauve fully lined in maroon button up the front dress with tie-up spaghetti straps
"Black" ribbon necklace
Mauve large hair ribbon to tie into a bow
Pink slender hair ribbon for end of braid
Silver tufted puffed wrist bracelets (2)
Maroon/burgundy midriff jacket with pockets in front, short puffed sleeves and silver tufted with buttons sleeve ends.
Silver PVC 4.5' Staff with faux jewels and puffed sections
*Brown ankle boots with straps
~~~~~~~~~~~~~~~~~
*Only if ordering the complete costume with boots
Medium Brown long twisted wig (shown below) available for additional $75.00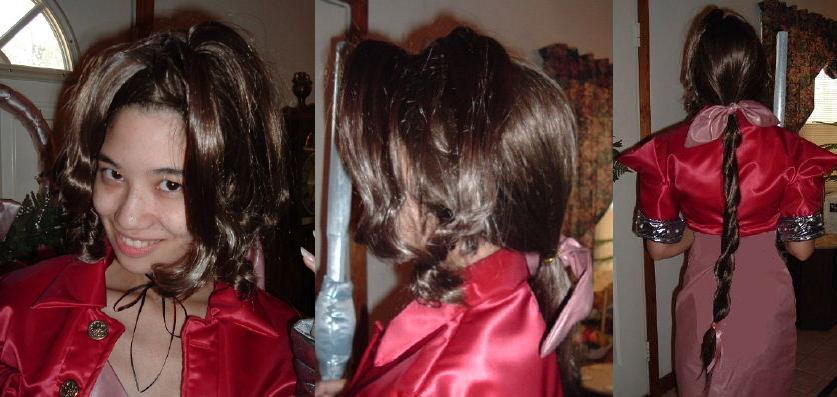 Aeris "Materia" orb for hair available for additional $10.00