Juri Arisugawa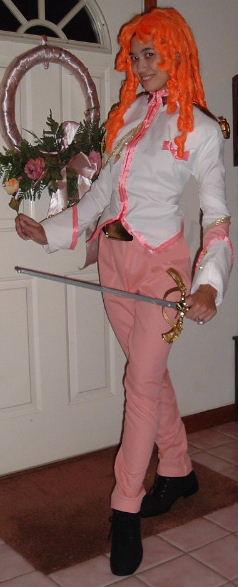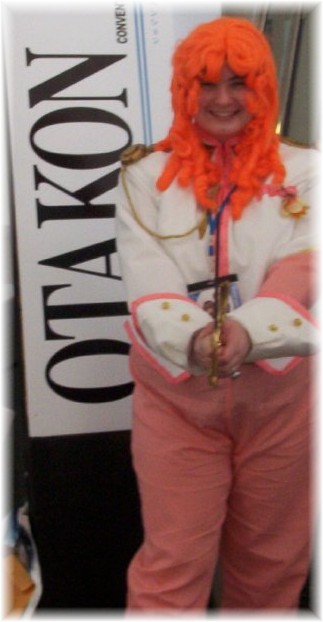 Last photo courtesy of Tara N.! Doumo arigatou!!!

Juri Arisugawa Costume from Revolutionary Girl Utena
Regular Adult Sizes:
Includes:
White jacket with melon trim and zipper; melon half sleeve with gold trim, gold sculpted epaulettes, gold rope with decor at ends; white cuffs with melon trim and gold buttons
Melon pants with crease down center
Black belt with gold "buckle"
Orange/melon silk rose
*Black ankle boots/shoes
*Only if purchasing the costume ensemble with shoes included
~~~~~~~~~~~~~~~~~~~~~~~~~~~~~~~~~~~~~~~~~~~~~~~~~~~~~~~~~~~
Juri Orange ringlet wig available for additional $60.00
~~~~~~~~~~~~~~~~~~~~~~~~~~~~~~~~~~~~~~~~~~
Juri's Cosplay Sword available for additional $20.00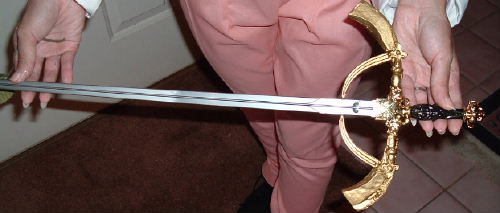 ~~~~~
Juri's Locket available for additional $30.00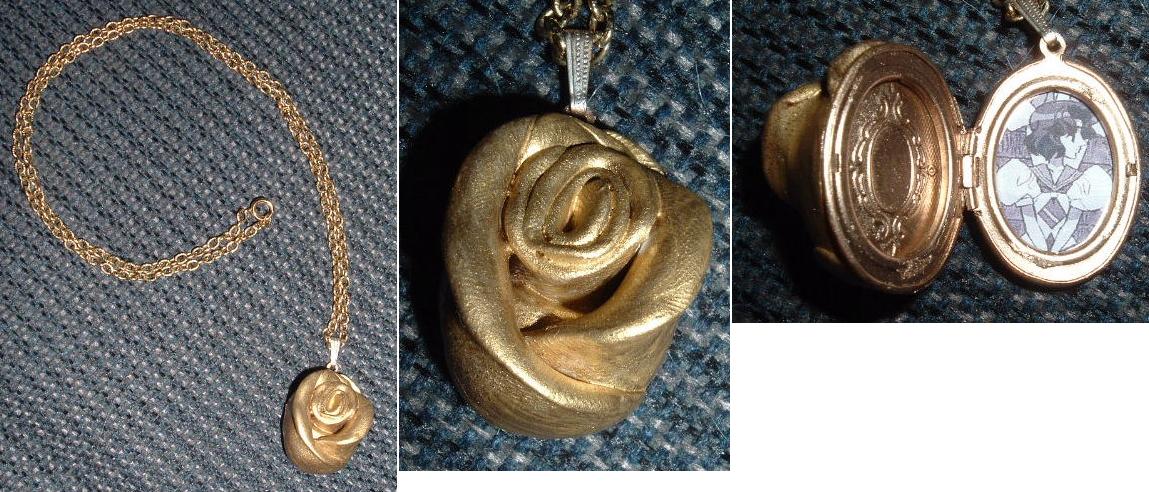 Please click on Susan to return to the Main Menu: