Greed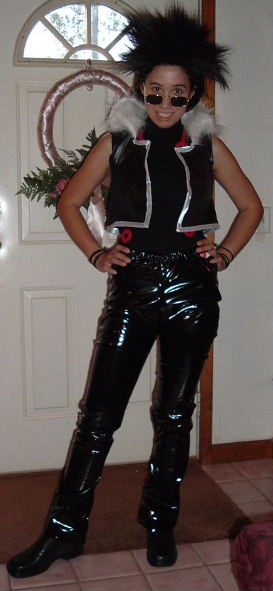 Thanks to Lindsay M. san for her wonderful Greed cosplay photos!!! Doumo arigatou!!!!
Greed Costume from Full Metal Alchemist
Adult Sizes:
Includes:
Black patent leather/pvc vinyl tight pants
Black lycra sleeveless zip up a-shirt with red vinyl "stripes/straps" around shoulders/waist
Black pleather midriff jacket, fully lined, with white trim all around and white long faux fur collar
8 Black plastic "bracelets"
Red "sticker" symbol to place on hand
Dark small round sunglasses
*Black/brown boots with upturned toes (not shown)
~~~~~~~~~~~~~~~~~~~~~~~~~~~~~~~~~~~~~~~~~~
Black upswept spikey wig (not shown) available for additional $65.00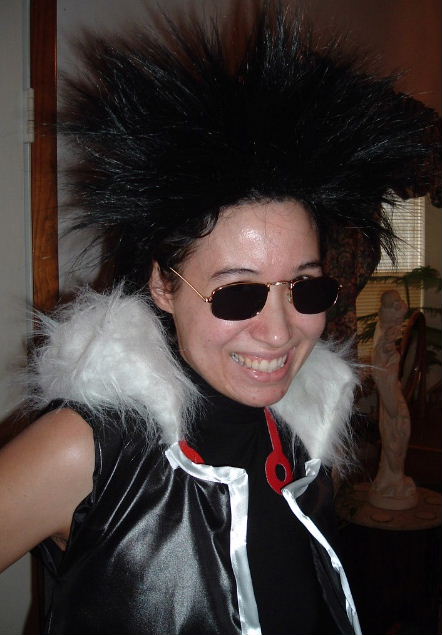 ~~~~~~~~~~~~~~~~~~~~~~~~~~~~~~~~~~~~~~~~~~